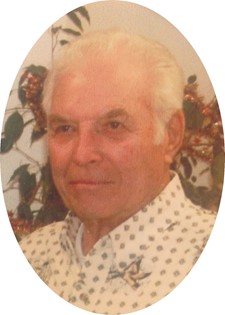 Howard Bly Cheney
Jun 19, 1916 - Mar 22, 2014
Howard Bly Cheney was born in Sioux City, Iowa on June 19, 1916 to Walter and Frances G. Rich Cheney. Howard passed away peacefully at his home in Riverton on Saturday, March 22, 2014.

Viewing and visitation will be held from 12 noon to 2:00 p.m. Wednesday, March 26, 2014 at Davis Funeral Home in Riverton. Graveside Services will be 11:00 a.m. Friday, March 28th at Pleasant View Cemetery in Plainview, Nebraska.

His early years were spent in Nebraska. At age 11, his family moved to his uncle's White Thunder Ranch near Phillip, SD. He attended school on the ranch but for high school he boarded in Rapid City and attended Rapid City High School. Howard loved woodworking, music, played in the high school band and learned ballroom dancing.

After graduating high school in 1934, he returned to the family's farm at Plainview, Nebraska where he farmed and ranched until 1968. Ballroom dancing was his passion during those years.

He enlisted in the US Navy in 1944, served on an aircraft carrier in the Pacific, and was honorably discharged in 1946.

He realized the era of the small farm operator was coming to an end, and decided to sell the farm and search for employment that would allow him an opportunity to enjoy his hobbies of hunting, fishing, and riding horses. He loved animals of all kinds, especially horses. He obtained employment at Wind River Dude Ranch west of Dubois, Wyoming, allowing him to enjoy the various activities he had read about in Outdoor Life. This included working and guiding in their big-game hunting camp. It was at this ranch he met his future wife, Beverly Ann O'Rear, and they were married in Wall, So. Dakota in 1972.

Leaving Dubois for a short stint in Colorado on the C Lazy U guest ranch and then a lumberyard in Wall, South Dakota, he and his wife returned to Wyoming in 1974 to manage the Wind River Ranch Lumberyard and Planing Mill at Kinnear. He retired in 1988 and since that time he and his wife have lived in Riverton.

He is survived by his wife, Beverly, and the children of his brother - Linda (Ed) Eisenbraun, William Cheney, Susan Dedekam, Luke (Renita) Cheney, Eva (Rich)Hatcher, Thomas (Linda) Cheney, Rachel Whitcher, Martha (Monte) Whitcher and their families. He was preceded in death by his parents, his brother Julian F. Cheney, Julian's wife Marva, and their infant son, Dick Cheney.