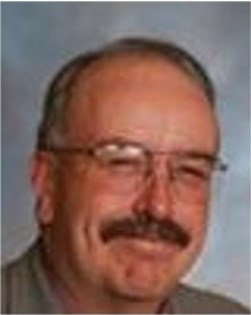 William "Bill" Urbigkit
Apr 10, 1958 - Apr 4, 2014
William Urbigkit

The city of Riverton lost one of its great champions with the April 04, 2014, death of Bill Urbigkit, who served as the Riverton airport manager and public services director for more than two decades. Bill dearly loved his hometown and its residents, and was honored to advocate and oversee advancements to benefit the community.

The baby of the family, William Arthur Urbigkit was born in Lander on April 10, 1958, to Carl and Eleanor (Adams) Urbigkit, joining siblings Walter, Mike, Jim and Laurie. Bill's toddler years were spent in Pinedale where Carl was a county extension agent. The family was living in North Platte, Nebraska, when Carl passed away, and Eleanor and the children returned to Riverton, where sister Laurie helped her mother raise the unruly mob of brothers on the Adams family farm on Riverview Road. Bill graduated Riverton High School, and attended the University of Wyoming.

After college, Bill rough-necked all over Wyoming on drilling rigs until he returned to Riverton and met Cindy Jones. Bill and Cindy were married for 26 years, until her death in 2010. They were proud parents of daughters Nicci Urbigkit, Amanda Crichton, and Jennifer Hinkle.

Bill leaves behind his mother; siblings Mike (Annice), Jim (Cat), and Laurie (Russ Rauchfuss); daughters Nicci Urbigkit (Marty Holdren), Amanda Crichton, and Jennifer (Mike) Hinkle, all of Riverton; numerous aunts, uncles, nieces, nephews, and cousins; grandchildren Tyler Schamber, Kaitlyn Schamber, Cadence Burns; and Cesre and Cora Lynn; Kayl Hinkle, Kailyn Carr, and Bailey Hinkle.; and an extended group of "family" he had amassed over the years. Bill was known to many as "Papa B." Bill would have been delighted with the arrival of his first great-grandchild later this year.

Bill was preceded in death by his father Carl; wife Cindy; brother Walter; and nephew Gabe Stickels.

Bill was widely known for his gentlemanly mannerisms, generosity, and a never-ending desire to help others. Ire quickly replaced Bill's friendly demeanor if he felt his city or its employees were unfairly criticized. Bill loved listening to the blues (and rap in recent weeks), attending NASCAR races, golfing, fishing, any excuse to host a family get-together, and outings in his all-terrain vehicle. Above all, he loved family, and his community.

A community celebration of Bill's life will be held on Friday, April 25 at 3 p.m. at the Holiday Inn in Riverton.

The family would love for you to share your stories of Bill, and photos, at Thankyounotestobill@gmail.com.

The family requests that memorial donations be made to the Help for Health Hospice Home, 716 College View Drive, Suite B, Riverton WY 82501.

On-line condolences for the family may be made at www.TheDavisFuneralHome.com.