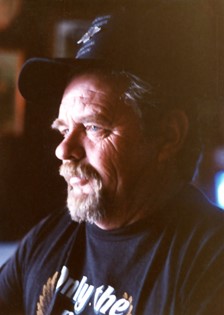 Earl "Shorty" Reinert
Aug 16, 1936 - Apr 27, 2014

Earl "Shorty" Reinert, 77, of Shoshoni died on Sunday April 27, 2014 at his home. The family invites friends to the Shoshoni Senior Center on Saturday, May 3, 2014, at 3:00 pm to share in memories of his life.

Earl B. Reinert was born on August 16, 1936 in Craig, NE to Eldred Earl and Blanche Cleo (Freeman) Reinert. He was raised in Tekamah, NE. He lived in Simi Valley, CA and Billings, MT before moving to Shoshoni were he had lived the last 35 years.

On November 21, 1979 he married Doris Mae Dennis in Casper, WY.

He made his living driving truck and saw the country and enjoyed every minute of it.

He was a member of Fremont County ATV, Fremont County Search and Rescue, and past member of the Windriver Flywheelers and ABATE.

His family said that he enjoyed 4-Wheeling, hunting and fishing.

He is survived by his wife, Doris Reinert; his son Stephen Woodworth; his daughters, Renee' Reinert and Samantha Laubach; his brothers, Clyde " Ted" Reinert, Clark Reinert, and Allen Reinert; his six grandchildren and three great grandchildren.

He was preceded in death by his parents, Eldred and Blanche Reinert; and his brothers, Dwane Reinert, Glen Reinert, and Kenneth Reinert.

Memorials may be made to the Shoshoni Senior Center in lieu of flowers, in care of Davis Funeral Home, 2203 West Main Street, Riverton, WY 82501.

On-line condolences for the family may be made at www.TheDavisFuneralHome.com.

Services are under the direction of Davis Funeral Home.