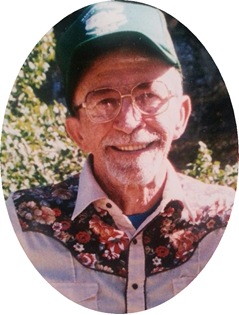 Carl Melton
Aug 15, 1936 - Apr 28, 2014
No services will be held for Walter C. "Carl" Melton, 77, who died April 28, 2014 at the Wind River Healthcare Center in Riverton, WY. Cremation has taken place.

Carl was born August 15, 1936, in Yakima, Washington, son of William E. and Bernice B. (Cranfill) Melton.

On October 20, 1979, he married Pauline Magill in Twisp, WA.

Mr. Melton worked as a Rancher/Farmer and was a member of the North Cascade Wild Fire Specialists Team of Twisp, Washington. Carl later became an independent mechanic until his retirement.

He enjoyed gardening, especially tending to his rose garden, watching sports, training border collies and playing his guitar. Carl cherished his time with his grandchildren and great grandson.

Survivors include his wife, Pauline of Riverton; sons, Terrance A. (Jan) Hubenka, Gregory M. (Pam) Hubenka; 5 grandchildren, Nicholas (Laci) Hubenka, Matthew (companion Nikki) Hubenka, Terra (Matt) Breckenridge, Kassie (Joe) Holdren, Kammie Hubenka; 1 great grandson, Kadin Joseph Holdren; brothers, Richard D. Melton, Thomas E. Melton, Deward B. Melton, and Cecil W. Melton.

He was preceded in death by his parents, sisters, Ida M. Jacobsen, Clarise G. Misemer, Shirlene L. Harris, and Sheila R. Farmer; brothers, William M. Melton, Burtland F. Melton and James K. Melton. In lieu of flowers the family asks memorials be made to the C.W.C. Equine Program c/o Davis Funeral Home. On-line condolences for the family may be made at theDavisFuneralHome.com. Services are under the direction of the Davis Funeral Home.