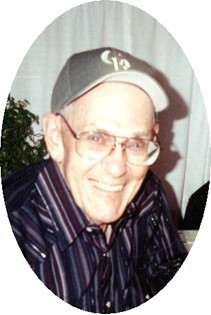 Norval "Ozzie" Bapst
Jun 12, 1929 - Apr 29, 2014

Norval "Ozzie" Bapst, 84, of Riverton died at his home on Tuesday, April 29, 2014. A viewing will be held on Monday, May 5, 2014, at 12:00 pm to 2:00 pm at Davis Funeral Home. A funeral service will be held after the viewing at 2:00 pm at Davis Funeral Home with Pastor Ed Murray officiating. Burial will follow at Mountain View Cemetery with full military honors. A dinner will follow the burial at the family home, 3935 Sandy Drive, Riverton.

Norval Odell Bapst was born on June 12, 1929 in Brighton, CO to Norval Odell and Ramona Ferne (Woodard) Bapst. He grew up in Colorado and graduated high school from Loveland, CO in 1947.

He worked on the family ranch, Two Dot Ranch, in Cody, WY. He then moved to Riverton forty years ago and worked for Gilpatrick Construction where he retired the first time. No one to just set around he went back to work at Central Wyoming College and worked another 15 years before finally retiring.

On January 2, 1976 he married Bernice C. Shakespeare-Lock in Casper, WY.

His family said that he volunteered at Center Wyoming College working with seniors. He loved to take trips in his Corvette's and working in his yard.

He is survived by his sons, Keith Bapst of Thermopolis, WY, Nelson J. Lock of Riverton, WY, Virgil B. Lock of Salt Lake City, UT, Alden (Kristen) Lock of Lander, WY, and Roger Winsor of Thermopolis, WY; his daughters, Delinda (Michael) Clarke of Lander, WY and Venetia Maxwell and her companion, Merl Glock, Jr. of Ft. Washakie, WY; his brother, William Bapst of Fruita, CO., his sisters, Marge Corn of Grand Junction, CO, Linda Schultz of Cody, WY, Georgia Burba of Loveland, CO and Ramona Roth of Redmond, WA; his 26 grandchildren, 27 great grandchildren and his one great great grandchild.

He was preceded in death by his wife, Bernice C. Bapst in 2001; his parents Norval and Ramona Bapst; his sister, Helen Bapst, and his brother, Raymond Bapst.

Memorials may be made to Frontier Hospice in care of Davis Funeral Home, 2203 West Main Street, Riverton, WY 82501.

On-line condolences for the family may be made at www.TheDavisFuneralHome.com.

Services are under the direction of Davis Funeral Home.