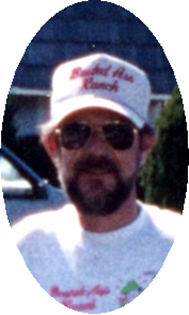 Donald Golaszewski
Jun 5, 1942 - Apr 30, 2014
Funeral services for Donald Charles Golaszewski, 71, will be held 10:00 a.m., Monday May 5, 2014 at Davis Funeral with Rev. Lloyd Eckstein officiating. Interment will follow at Mountain View Cemetery. Military graveside rites will be accorded by the Friday-Truan Detachment #683 Marine Corp League & Veterans. A visitation will be held 5-7 p.m., Sunday, May 4, 2014 at Davis Funeral Home.

Mr. Golaszewski died April 30, 2014 at the Riverton Memorial Hospital.

Don was born June 5, 1942, in Sommerville, NJ, son of Charles J. and Anne (Bastin) Golaszewski.

Mr. Golaszewki served from 1959 until 1965 for the United States Navy on the USS Cheaucan out of Charleston, SC during Vietnam.

On February 1, 1989, he married Joan Karasek in Florida. The couple later moved to Pavillion where they have owned and operated a ranch for the past 25 years.

Don enjoyed making knives and restoring and building cars.

Survivors include his wife, Joan of Pavillion; grandson, Staff Sargent Michael (Sandra) Thomas of Washington; sons Donald (Virginia) Golaszewski of New Jersey and Keith Golaszewski of New Jersey; step-sons, Vincent (Virginia) Thomas of New York and Robert Poltorac of New Jersey; step-daughter, Cynthia (Gene) Sculley of Pennsylvania.

He was preceded in death by his parents and step-son, Christopher Thomas and his sister Arlene Carman.

On-line condolences for the family may be made at theDavisFuneralHome.com. Services are under the direction of the Davis Funeral Home.