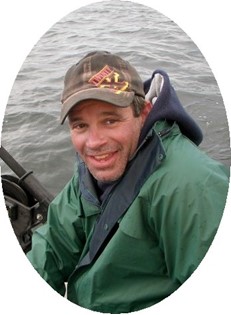 Gregory Allen "Greg" Matthews
Jan 2, 1963 - May 3, 2014
Gregory Allen Matthews (Greg) of Lander, Wyoming, passed away on May 3, 2014, as a result of a massive heart attack. Greg was 51 years old. Cremation has taken place, and a celebration of Greg's life is being planned for later this summer.

Greg was born on January 2, 1963, to Gary and Georgia (Gibbs) Matthews at Livingston, Montana. From the start, he had a smile that would light up any room—with charm, wit and imagination to match. He started school in Lusk, Wyoming, and later at Yellowstone National Park. Greg loved Yellowstone—the wildlife, beauty, and special opportunities to explore such wild country. A free spirit, he was never afraid to try some new challenge, always pushing the edge and, more than once, scaring the heck out of his dad. When his dad was transferred for work to Lander, Wyoming, Greg wasn't keen on leaving the park, but he quickly developed a deep, lifelong love for Lander and decided early on that he had found his true home. Greg graduated from Lander Valley High School in 1981.

Greg's daring spirit took him to the oil rigs in his early 20s until his death. He loved the challenge of bringing in a well, managing a drilling crew and being a part of the action.

The greatest joy of Greg's life was his four children: Chantelle Matthews (Long Beach, California), and Jeryd Leonard, Amanda, and Adrienne Matthews of Lander, Wyoming. He had a deep love and respect for them and was extremely proud of their achievements.

Greg is survived by his four children and their families; his mother Georgia Hall (Ray Griffin) of Yuma, Arizona; his father Gary (Cheryl) of Bozeman, Montana; his sisters Michelle (Joe) Haynes of Westminster, Colorado, Marla Benkovich of Annapolis, Maryland, Tammi Matthews of Arvada, Colorado, and Tina (Will) Osborne of Bozeman, Montana; his uncles John (Mary Jo Mason) Lumley of Thermopolis, Wyoming, and Bob Matthews (Betty) of St. Paul, Minnesota; his aunts Margene (Bill) Facinelli and Beverly Gookin of Rock Springs, Wyoming, Sandee (Jim) Garrelts of Bartlesville, Oklahoma, and Linda (Gordon) Christiansen of Buffalo, Wyoming; several cousins, nephews and nieces and many long-time friends, and special friend, Kelly Bay Iversen and her son Ethan Bay Iversen.

Always such a hard worker, Greg, we could never get you to slow down and smell the roses. We'd like to think that you're finally racing down that ski hill, having the time of your life. We miss you with all our hearts and always will.

Memorial donations may be made to the donor's choice in care of Davis Funeral Home, 2203 West Main Street, Riverton, WY 82501.

Arrangements are under the direction of the Davis Funeral Home.