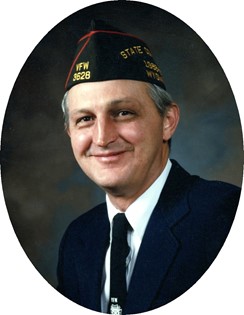 David Lee Shoup
Nov 19, 1945 - May 13, 2014
David Lee Shoup, 68 of Riverton, died on Tuesday, May 13, 2014, at the Worland Healthcare and Rehabilitation Center after battling M.S. since 2004. A visitation of family and friends will be held on Wednesday, May 21, 2014 at Davis Funeral Home from 5:00 pm to 7:00 pm. A funeral service will be held on Thursday, May 22, 2014 at Davis Funeral Home at 10:00 am with full military honors at Mountain View Cemetery. Burial of ashes will be Friday, May 23, at10:00 at Mountain View Cemetery.

David Lee Shoup was born on November 19, 1945 in Tulsa, OK to David Hall Shoup and Dorothy Annetta (Coday) Shoup. He was the oldest of three children. The family lived in Pampa, TX until his father was transferred to Riverton in 1956. He attended Jefferson Grade School, Riverton Jr. High and graduated from Riverton High School with the class of 1964.

After graduation, he joined the U.S. Navy. His training began at the U.S. Naval Academy in Great Lakes, IL, then he was transferred to Philadelphia, PA where he was stationed. During his tour of duty, he was stationed in the Philippines. He was on the USS Katmai and then the USS Camden, both of which were ammunition ships during the Vietnam War. He was honorably discharged in 1968.

On his return home, he moved to Fort Collins, CO, enrolling at CSU. While there he met his future wife, Susie Meyers. They were married in 1972, living there for another year then moving back to Riverton. They had two sons, Brian James and Eric Lee. They divorced after 26 years.

When he came back to Riverton, he went to work for the local honey company, then to Union Carbide. He took a position with Valley Implement as their parts manger, which led to a career of over 20 years. After his divorce, he moved to Worland where he worked for Gibbons until 2004, when his health forced him to leave. In 2004 he was afflicted with M.S. and moved back to Riverton to be with family. When his health declined he went to the Worland Healthcare and Rehabilitation Center in 2007. He was very involved in the Riverton V.F.W. He had been commander of the local Post 3628, but also District Commander and State Commander. While Commander, he became very involved in Veterans Affairs, helping veterans around the area with financial, medical, or any other needs he could possibly help with. He was also a member of the American Legion, Elks, and Moose Lodge. He also belonged to the USNY CUS NAVY Organization. If there was something he could do, he did his very best to help out our returning vets.

His family said he was always involved in music programs through the years, singing in different musicals put on by the community choral that was going at that time. He loved to hunt and fish also. He played baseball, swam while in school and was active in the music programs.

He is survived by his sons, Brian James Shoup of Wheatland and Eric Lee Shoup of Riverton; his grandsons, Devon Macen Shoup and Davian Vincent both of Riverton; his sister, Mary Sue Shoup of Riverton; and his brother, James Fredrick Shoup of Lincoln, NE.

He was preceded in death by his mother, Dorothy Annetta Shoup on June 15, 2010 and his father, David Hall Shoup on August 13, 2012.

Memorials may be made to the National M.S. Society of Cheyenne and the Wounded Warrior Project in care of Davis Funeral Home, 2203 West Main Street, Riverton, WY 82501.

On-line condolences for the family may be made at www.TheDavisFuneralHome.com.

Services are under the direction of Davis Funeral Home.