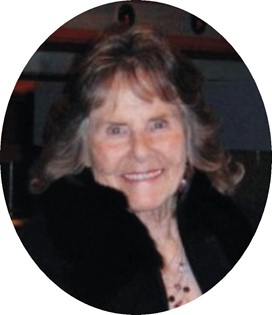 Patsy Meyer
Feb 6, 1930 - May 19, 2014
Funeral services for Patsy R. Meyer, 84, will be held 10:00 a.m., Wednesday, May 21, 2014 at Trinity Lutheran Church with Pastor David Magruder officiating. Cremation will follow services. Visitation will be held 5-7 p.m., Tuesday, May 20th at Davis Funeral Home.

She died May 19, 2014 at her home in Riverton surrounded by her family.

Patsy was born February 6, 1930, daughter of Harry J. and Mabel M. (Miller) Lutz in Lebanon, Oregon, where she was then raised.

Patsy, along with her former husband and her children lived in Afganistan for 2 years due to his job with the University of Wyoming. The family moved to Fremont County in 1960. Patsy traveled to many places including Greece, Italy, India, Australia and Papau New Guinea to visit family.

She was a member of the Lutheran Church and also an active member of the Cowbells.

She was a Mom, an Auntie, Sister, and Friend to many people. Patsy was known for her unsolicited advice and discipline and she was the "Neigborhood Mom" to numerous kids along with her own 4. She grew up on a farm with animals which ignited a great collection of anything dealing with pigs. She also learned to love gardening and canning while living on the farm. Above all, Patsy was a homemaker. She enjoyed being with her kids and grandkids and was such a unique Grandma. Patsy also enjoyed playing pinochle and bridge with friends and family. She loved her Schnauzer, Misty.

Survivors include her sons, Brad (Evette) Meyer of Kinnear, WY, Michael Meyer of Ashland, OR; daughters, Linda Valenti of Laramie, WY and Cindy (Bruce) Belt of Tyler, TX; her good friend Sam Ecker of Riverton, WY; brothers, Larry Lutz of Junction City, OR and Donald Lutz of McMinnville, OR; sister, Betty Glasscock of Toledo, OR; and 8 grandchildren, 3 great grandchildren.

She was preceded in death by her parents and brothers, Frank, Glen, Stanley, Bobbie, and Jim Lutz.

Memorial contributions to the Frontier Home Health and Hospice would be appreciated.

On-line condolences for the family may be made at theDavisFuneralHome.com. Services are under the direction of the Davis Funeral Home.