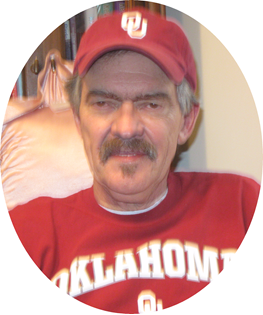 Larry Pradmore
Jul 24, 1951 - May 18, 2014
A Celebration of Larry D. Pradmore, 62, who died May 18, 2014 at Riverton Memorial Hospital, will be held at a later date. Cremation has taken place.

Larry was born July 24, 1951, in DeQueen, Arkansas, son of Weldon W. and Betty J. (Hardwick) Pradmore.

He graduated from high school in Broken Bow, Oklahoma.

On August 5, 2004, he married Lucinda E. Lange, in Riverton, WY.

He was a 45 year member of Carpenters and Millwrights Local #2834 and worked as a millwright throughout the United States mostly in Wyoming and Colorado. The couple moved to Riverton ten years ago from Glenrock.

Survivors include his wife, Lucinda of Riverton; daughter, Shelly Irwin of Rock Springs, WY; brother-in-law, Daniel Peck of Riverton; his loving Labradors, Shado and Mojo and lots of friends.

On-line condolences for the family may be made at www.TheDavisFuneralHome.com.

Services are under the direction of Davis Funeral Home.