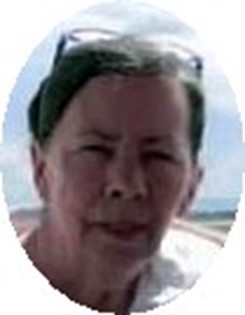 Constance Hays
Aug 20, 1947 - May 23, 2014
Constance "Connie" Hays, 66, of Riverton died May 23, 2014 at Wyoming Medical Center in Casper.

Funeral Services will be held at 10:00 a.m. Tuesday May 27, 2014 at St Margaret's' Catholic Church in Riverton with burial to follow at Mountain View Cemetery. Father Eckley Macklin will officiate. Connie was born August 20, 1947 to Roy and Elizabeth (Roots) Johnson in San Francisco, Ca. She was raised in the Bay area moving to Manhattan, New York when she was 17 and for a period of time she lived in Washington DC, then in the early 70's she moved to Reno where she met her second husband Gary with whom she had her only children. She also lived in several other places over the years. She married Bob Hays June 15th, 1992 in Bonners Ferry, Idaho. Her favorite place was Elko Nevada where they lived for 8 to 10 years until moving to Riverton in May of 2009. Connie was a Black Jack Dealer for over 20 years and loved playing games, music, yard work, and bowling, she had belonged to a bowling league in Reno, Nevada.

She is survived by her husband Bob; daughters, Ana Worley and husband Mike of Bonners Ferry, Id, Ella Binderim and companion Dustin Griffin of Riverton; step daughter Rhonda Konrath of Walcott, WY; step sons, Tim Hays of Rock Springs, WY, Bob Hays of Guernsey, WY, and Jeff hays of Fort Bridger, WY; 6 grandchildren; 3 step grandchildren and 2 step great grandchildren; 4 brothers and numerous nieces and nephews. She was preceded in death by her sister. On-line condolences for the family may be made at theDavisFuneralHome.com. Services are under the direction of the Davis Funeral Home.