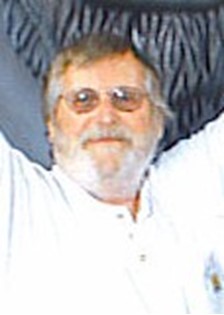 Donald Jevne
Jan 12, 1944 - May 20, 2014
Donald H. Jevne, 70, formally of Riverton, died at his home in Springdale, AR on Tuesday, May 20, 2014. A viewing will be held at Davis Funeral Home on Thursday, May 29, 2014 between 5:30 pm and 7:30 pm. The funeral service will be held at the Riverton Nazarene Church on Friday, May 30, 2014, at 2:00 pm. Burial will follow at Mountain View Cemetery.

Donald Harry Jevne was born on January 12, 1944 in Minot, ND to Harry Oscar and Louise Priscilla (Armstrong) Jevne. He was one of four children. He was raised in Minot and graduated from Minot Model High School with the class of 1962.

He was of the Nazarene faith and was very strong in his faith.

He lived and worked in Minot, ND until 1971 when he moved to Riverton until 2006. He then moved to Colorado until 2012 when he moved to Springdale, AR to be close to two of his daughters. He worked in the oil and gas fields his entire career, having worked all over the western states.

In November of 1983, he married Vivian "Sue" Hamilton, in Riverton, WY. She preceded him in death on March 5, 2010.

His family said that he enjoyed cars, motorcycles, tractors, and airplanes, attending all types of shows associated with them. He also enjoyed watching all types of women's sports at the college and professional level.

He is survived by his daughters, Laura Coyle of Riverton, WY, Melissa Jevne of Colcord, OK, and Jean (David) Douglas of Springdale, AR; his step-sons, Heath Hamilton and Jim (Sara) Hamilton, both of Green River, WY; his brothers, Gene (Ellen) Jevne and Terry (Joan) Jevne; his brother-in-law, Dennis Holmgren; his grandchildren, Austin Coyle, Tylyn Coyle, Harlee Dawn Jevne, Kennedy Douglas, Jody Hamilton, Jaimee Hamilton, Clay Hamilton, Jakob Hamilton, Jimmy Hamilton, and Destini Mckenzie; his great grand child, KelliAnne Blake; and numerous nieces and nephews.

He was preceded in death by his parents, Harry and Louise Jevne; his wife, Vivian "Sue: Jevne; his sister, Vallie Ann Holmgren; and his grandson, Jacob Smith.

Memorials may be made to PAWS for Life in care of Davis Funeral Home, 2203 West Main Street, Riverton, WY 82501.

On-line condolences for the family may be made at www.TheDavisFuneralHome.com.

Services are under the direction of Davis Funeral Home.