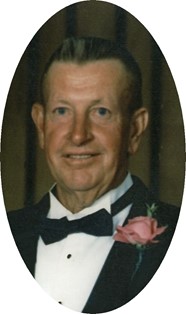 Gilbert "Gil" Gaudern
Jan 28, 2008 - Sep 25, 1935
Funeral services for Gilbert "Gil" or "Gib" Gaudern will be at 2 p.m. Tuesday, Jan. 29, 2008, at the Davis Funeral Home of Riverton.

There will be a viewing from 5 to 7 p.m. Monday, Jan. 28 at the Davis Funeral Home of Riverton. There will also be a viewing one hours preceding the service Tuesday at the funeral home.

Cremation will take place at the Davis Crematory in Riverton.

A dinner at the VFW Hall will follow Tuesday's services.

Mr. Gaudern died at his rural Riverton home Friday morning, Jan. 25, 2008, at the age of 72.

Gilbert Gaudern was born in Yoder on Sept. 25, 1935, the son of Richard and Velva Mervel (Rathburn) Gaudern. He attended school in Huntley, Wyo.

On, April 7, 1958 he married Deloris Mae Akin in Basin.

He worked in as a mechanic, in road construction, in construction of metal buildings, with cement, in road maintenance doing blade work, hauling for the oilfields, farming, and was a business owner, operating the oilfield trucking business, Gilbert Gaudern Trucking.

The family came to Riverton in 1970 after living in Cheyenne, Pascal, Wash., Vernal, Utah, Casper, Douglas, Story, Rock Springs, Eden, and Kemmerer.

His family said Mr. Gaudern enjoyed hunting, travel, and teasing.

Survivors include his wife, Deloris Gaudern of Riverton; sons, Gilbert Gaudern Jr., and his wife Roxanne of Heron, Mont., Tim Gaudern of Coeur d'Alene, Idaho, and Wayne Gaudern and his wife Stacey of Driggs, Idaho; daughters, Susan Gaudern of Riverton, Sally Lammers and her husband Mitch of Rock Springs, Annette Gaudern of Riverton, and Sandy Gaudern of Riverton; 19 grandchildren and two great grandchildren; brothers, Jack Gaudern and his wife Helen of Riverton, and Harold Gaudern and his wife Flo of Illinois; sisters, Nora Slaugh of Vernal, Utah; Elsie Hinrichsen of Goldbar, Wash., Laura Wilson and her husband Claude of Sun City, Ariz., Mary Aymor and her husband Charlie of Cheyenne.

He was preceded in death by brothers, Bill Gaudern, and Richard "Dick" Gaudern, Jr.; his parents, grandparents, a great granddaughter, and a sister, Wyoma June.

On-line obituaries are available and condolences for the family may be made at: thedavisfuneralhome.com

Services are under the direction of the Davis Funeral Home of Riverton.