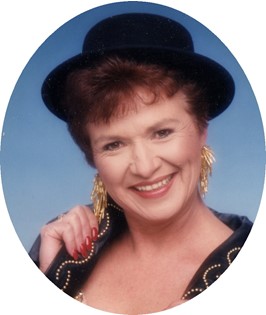 Alma Dolan
Jan 23, 1944 - Jun 28, 2014
Alma J. Dolan, 70, of Pavillion, died on Saturday, June 28, 2014, at her home. As were her wishes, cremation has taken place. Inurnment will be Thursday, July 3, 2014, 11:30 at the Chief Washakie Cemetery. A celebration of her life will follow at the Nicol Ranch at 2:00 p.m.

Alma Jean Deshaw was born on January 23, 1944 in Fort Washakie, WY to Charles and Elvira (Bowman) Deshaw. She grew up on the family ranch on Plunket Rd. After graduating from St. Stephens High, she pursued a career in nursing at Bozeman St. College in Montana. While working at The Wyoming State Training School in Lander, she met Gary E. Dolan.

On October 10, 1964 in Laramie, WY at the Trinity Lutheran Church, she married Gary E. Dolan. They lived in Laramie where she was a stay at home mother raising her two sons. After Laramie they moved to Topeka, KS where she found time to go back to school and became a Certified Ultrasound Technician, one of the first ones in the nation during the early 1970's. She worked in the mid-west until after her son's were married. In 2004, she transferred to the Riverton Memorial Hospital where she worked until retiring in 2010. She was grateful to serve the people of Wyoming. Although she was plagued with health problems all of her live, she had Rheumatoid Arthritis and recently battled cancer, her family said she was a hard worker and never gave up.

Her family said that she was a very special person, one of a kind, and will be missed dearly. Family always came first above everything else. She enjoyed hunting trips with her family and friends, brandings, family get together, a cold beer and speaking her mind weather you liked it or not.

She is survived by her sons, Pivot Dolan of Pavillion and Dart Dolan of Topeka, KS; her grandchildren, Malachai Dolan, Patsy Dolan, Heather Stwert, Lakota Cramer, Brandon Dolan, Jessica Lindley, Jon Lindley, and Jason Lindley; her great grand child, Ry Leah Dolan; her sisters, Detta (Bob) Nicol of Ft. Washakie, Cindy Deshaw of Cedar Butte Lane, and Maxine Wesaw of Ft. Washakie; and numerous nieces and nephews.

She was preceded in death by her parents, Charles and Elvira Deshaw; her brothers, Alvin "Dusty" Deshaw, Alfred "Smokey" Deshaw, and Edward Pugh; and her nephews, Wayland Nicol and Alfred Deshaw.

Memorials may be made to the Tough Enough Cancer Fund in care of Davis Funeral Home, 2203 West Main Street, Riverton, WY 82501.

On-line condolences for the family may be made at www.TheDavisFuneralHome.com.

Services are under the direction of Davis Funeral Home.