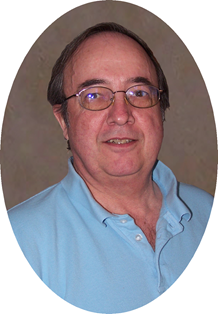 Larry Charles Obert
Jun 9, 1948 - Jul 10, 2014
Graveside services for Larry Charles Obert, 66, who died July 10, 2014 will be held 1:00 p.m., Thursday, July 17, 2014 at Mountain View Cemetery with military rites by the Friday-Truan Detachment #683, Marine Corp League & Veterans. Larry was born June 9, 1948 in Hot Springs, South Dakota, son of Charles Franklin and Jean E. (Goodrich) Obert. He graduated from Riverton High School in 1967 and then attended Casper College for two years.

Mr. Obert served in the United States Air Force for 21 years. He served during the Vietnam Conflict and retired in 1990 after 21 years as a Tech Sgt. Larry then moved back to Riverton to be near his family. He also worked as a bookkeeper at The Way of the Cross Church, was a locksmith and retired from Walgreens in 2012.

He was a member of The Way of the Cross Church and was a member of the Gideon International.

Larry was a very talented musician, playing every brass instrument except the French horn. He also played a concertina and auto harp. He loved to go camping, photo shooting, study the Bible and other religious books. He gave to Israel and was known for his sense of humor and loved by his family.

Survivors include his mother Jean of Riverton, son, Charles Brandon Obert; sisters, Debbra and her husband, Dave Long of Riverton, Carol O. Richardson of Riverton and numerous nieces, nephews and great nieces and nephews.

He was preceded in death by his father, Charles F. "Chuck" Obert and sister, Linda Boyd.

Memorials to Speed the Light or Gideons in care of Davis Funeral Home.