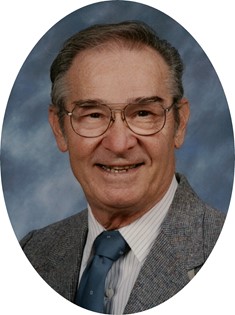 James Peters
Feb 6, 1933 - Aug 3, 2014
James Peters, 81, of Lander died at his home on Sunday, August 3,2014. A rosary will be held on Thursday, August 7, 2014 at 7:00 pm at Holy Rosary Catholic Church. A funeral mass will be on Friday, August 8, 2014, at 10:00 am at Holy Rosary Catholic Church with Father Dave Erickson officiating. Burial will follow at Mount Hope Cemetery with military honors.

James Robert Peters was born on February 6, 1933 in Chicago, IL to Stanley and Genevieve (Kuzniar) Peters. He was their only son and he had one sister, Dolores. He grew up in Chicago and graduated high school from there.

He was of the Catholic faith.

On February 15, 1969, he married his wife of 45 years, Joan Nykiel, in Chicago, IL. Together they raised two boys, Jeffrey and Brian.

He worked for General Electric for 35 plus years, retiring at the age of 65.

He moved to Lander 12 years ago fulfilling a dream of a lifetime to live in his "bit of heaven on earth". He loved Lander, the people, the outdoors, the wildlife that came to visit him almost daily, and enjoyed life to it's fullest.

His family said that he loved snowmobiling and ice fishing in the "Winds" and always had his two faithful companions, his Bichon Friese Dogs, Nikki and Nugget with him wherever he went.

He is survived by his wife of Lander, Joan; sons, Jeffrey Peters (Karen Wrezzes) of New Lenox, IL and Brian Peters of Palos Hills, IL; his grandson, Logan James Peters of New Lenox, IL; his brother-in-law, Adam (Rosemarie) Nykiel of Sanford, NC; and his sister-in-law, Christine Nykiel of Wausau, WI.

He was preceded in death by his parents, Stanley and Genevieve Peters and his sister, Dolores Novak.

Memorials may be made to the Wyoming Catholic College in care of Davis Funeral Home, 2203 West Main Street, Riverton, WY 82501.

On-line condolences may be made to the family at www.thedavisfuneralhome.com

Services under the direction of Davis Funeral Home.