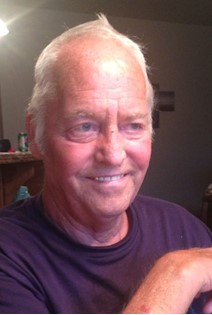 Melvyn "Andy" Anderson
Jun 19, 1941 - Aug 17, 2014
Melvyn "Andy" Anderson, 73, of Hudson died at his home on Sunday, August 17, 2014. A memorial service will be held on Saturday, August 23, 2014 at the Hudson Town Hall at 10:00 a.m. Pastor Echo Klaproth will officiate.

Melvyn Lloyd Anderson was born on June 19, 1941 in Minneapolis, MN to Harold and Lillian Lucille (Pratt) Anderson. He was one of seven children. He spent his early years in MN before moving west. He spent time in South Dakota before moving to Wyoming, he moved around until 1988 he settled in Hudson, where he lived the rest of his life.

He married Patricia Applegate on June 26, 1962 in Mitchell, SD. Together they had three daughters, Tami, Teresa, and Tonya. They later divorced.

In his early years he did odd jobs. He had worked at the parks department for Mitchell, SD, was a timber jack cutting and skidding logs, a milk delivery man, worked in a cheese factory, was a construction and logging truck driver, was owner and operator of TTT Trucking, later Wapahoo Carriers, and later worked for Big Horn Co-op.

He told his family his "biggest" hobby was saving money. He could make a dollar stretch further than most people. He loved to make sure all of his bills were paid in advance. He also loved to "barrow pit" shop; he said, "You never knew when you might need that".

He is survived by his dogs, Doober and Mona; his daughters, Tami Short and Tonya "TK" Crunk; his brother, Donald L. Anderson of Toledo, OH; his sisters, Dorothy Synsteby of Caliente, NV and Faye Mergin of Remer, MN; his great friend and care giver, Kris Rhodes; and his grandchildren, Jennifer, Patrick, LaRissa, Andrew, Felicia, Heather, Kaela, Shawn, and Rayce.

He was preceded in death by his parents, Harold Anderson and Lillian Sink; his daughter, Teresa Anderson; his brothers, Bill Anderson and Frank Anderson; and his sister, Carol Winger.

Memorials may be made to the Help for Health Hospice in care of the Davis Funeral Home, 2203 W. Main Street, Riverton, WY 82501.

On-line condolences may be made to the family at www.TheDavisFuneralHome.com

Arrangements are under the direction of the Davis Funeral Home.