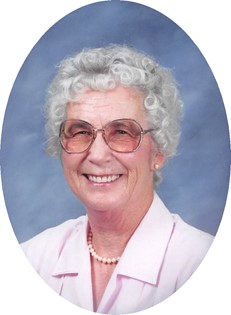 Lucille Mahaffey
Feb 18, 1932 - Oct 17, 2014
Funeral services for Lucille Alice Mahaffey, 82, who died in Willow Springs, Missouri on October 17th, will be held 10:00 a.m., Friday, October 24, 2014 at St. Margaret's Catholic Church with Father Demetrio Penascoza officiating. Interment will follow at Mountain View Cemetery. A Rosary will be recited 7:00 p.m., Thursday, October 23rd at Davis Funeral Home.

Lucille was born February 18, 1932, in Pauline, Nebraska, daughter of Richard L. and Goldie V. (Baker) Herz.

In 1950, she graduated high school in Torrington, Wyoming.

She married Donald R. Walton on January 31, 1953 in Torrington, Wyoming. The family moved to Riverton in 1969 from Torrington. Mr. Walton passed away November 19, 1982. She then married Mack Mahaffey April 13, 1986 in Riverton, Wyoming, who passed away March 10, 1988.

Mrs. Mahaffey was a member of St. Margaret's Catholic Church. She enjoyed western music and dancing.

Survivors include her son, James "Jim" and his wife Jean Walton of Willow Springs, MO; daughter, Patricia and her husband, Michael Newkirk of Vancouver, Washington; brother, Maurice Herz of Chesapeake, Virginia; nieces that she raised, Brenda Herz of Lance Creek, WY and Bernice Herz of El Paso, TX; 5 grandchildren, Dennis Walton, Karla Deaton, Jennifer Newkirk, Ben Walton, and Adam Walton; 8 great grandchildren.

She was preceded in death by her parents, husband, Donald Walton and Mack Mahaffey; son, Harve Walton; step-son, Mike Mahaffey; brothers, Ralph Herz and Roger Herz; niece, Beverly Herz.

On-line condolences for the family may be made at theDavisFuneralHome.com. Services are under the direction of the Davis Funeral Home.