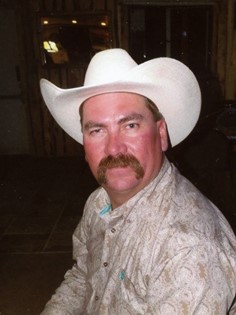 Jody Howard
Jun 6, 1967 - Nov 8, 2014





Jody Howard, 47, of Pavillion, died on Saturday, November 8, 2014. A viewing will be held on Thursday, November 13, 2014, from 5:00 pm to 7:00 pm at Davis Funeral Home and Friday from 12:00 noon to 2:00 pm. A service with military honors will be held on Friday, November 14, 2014, at 2:00 pm at Davis Funeral Home. Pastor Jon Martin will officiate.

Jody Lynn Howard was born on June 6, 1967 in Wellington, KS to Larry and Patricia Gayle (Hedrick) Howard. He was one of four children. The family moved from Seiling, OK to Pavillion, Wyoming in 1978, where he grew up and attended schools. He graduated from Wind River High School with the class of 1985.

He was baptized in the Wellington, KS Christian Church.

A year after graduation, he joined the U.S. Navy and was stationed in Japan and the Philippines serving on the USS Lockwood. He was honorably discharged after four years of service.

When he returned after his discharge, he worked with gas and oil refineries, as a superintendent all over the United States. He was employed by Transfield Services of Utah at the time of his death.

His family said he enjoyed going to rodeos, being a cowboy, roping, hunting, fishing, horses, and riding horses. He loved spending time with family and friends and treasured that time.

He is survived by his parents, Larry and Patricia Howard; his daughter, Brooke Lynn Howard; his brother, Anthony Howard; his sister, Kristan Lock and her husband, Alden; his nieces and nephews, Kodie Joe Howard, Kaleb Howard, Kelsie Howard, Kassidy Lock, and Kourtnie Lock, and great niece and nephew, Sierra Derby and Talon Howard; his aunt, Cheryl Pettus; his uncle, Doyle Howard and wife Paula; and several his cousins and many friends.

He was preceded in death by his brother, Joe Howard; both his maternal and paternal grandparents; his uncle, Larry Pettus; and his aunt, Norma Lee Smith; and very close friend, Valorie Selvira.

On-line condolences may be made to the family at www.TheDavisFuneralHome.com

Memorials may be made to the American Heart Association in care of the Davis Funeral Home, 2203 W. Main Street, Riverton, WY 82501.

Services are under the direction of the Davis Funeral Home.