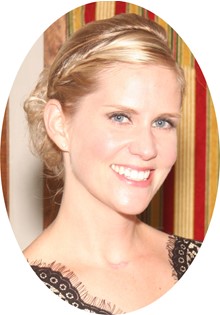 Whitney Wetherill Vosika
Nov 12, 1982 - Nov 29, 2014
Whitney Wetherill Vosika, 32, died sleeping peacefully at home in the early morning of November 29, 2014. Not only was Whitney a cancer survivor, but showed great courage as she waged an extended struggle against pelvic and abdominal complications.

A celebration to honor her life will be held Friday, December 5, 2014 at 11:00 am at the Reach Building (622 North 8th West). Anyone with remembrances is welcome to share at that time.

Whitney was born November 12, 1982 in Lincoln, Montana and eventually moved to Idaho. After graduating from Teton High School in Driggs, she attended the University of Wyoming, Central Wyoming College and studied Interior Design at Westwood College.

While growing up, Whitney loved summer vacations in the Poconos with her relatives. Later she took her children back to those wonderful family reunions.

She married Nick Vosika in Jackson Hole, Wyoming on June 7, 2008. Whitney loved her husband, children, friends, family, and dogs. Favorite past-times included travel, reading and interior design. Her quick wit, wonderful sense of humor and beautiful smile lit up any room she entered. She had an enormous heart and was always compassionate to those less fortunate. She was a member of the P.E.O. Sisterhood, Riverton Country Club, and book clubs.

Whitney is survived by her loving husband, Nick Vosika, three children, Karsyn and Beckett Vosika and Annie Vincent, mother Clarissa Wells, step-father, Ted, sister, Hanna and brother Lyons and many more.

In lieu of flowers, memorials can be sent to PAWS, 515 S Smith Road, the Christian Food Store House, 131 Webbwood Road, or a charity of choice.