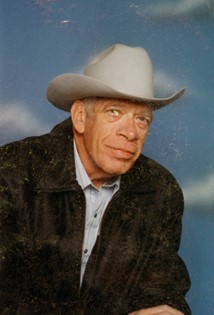 Glenn E. "Butch" Shriner
May 5, 1944 - Nov 28, 2014

Funeral services for Glen Everrett "Butch" Shriner, 70, of Riverton will be held 10:00 a.m., Monday, December 15, 2014 at Davis Funeral Home with Military Honors accorded by the Friday-Truan Detachment #683 Marine Corp League & Veterans.

Mr. Shriner died at his home on Friday, November 28, 2014.

He was born May 5, 1944, at his home north of Riverton, Wyoming, the third child of Wilford L. "Roy" and Elizabeth (Euler) Shriner. He lived at home on the farm until he was 16, due to his father passing away when he was 15. Glen soon decided he didn't want to run the farm on his own since his brother was serving in the Army. He went to work as a cow puncher and horse breaker for a couple of different ranches on the Sweetwater River.

Glen attended schools in Riverton, but received his diploma while serving in the United States Army. He served from 1961 until 1963. He proudly served with A Company 123 Signal Battalion, 3rd Infantry Division.

After Mr. Shriner returned, he worked many jobs including oilfield, roughneck, pipeline construction, heavy equipment operator and bit salesperson.

He met Gloria Rau in Greeley, Colorado in 1976 and were married in Colorado Springs, CO in 1977. He was blessed in this union by the love of Dionne, Gloria's daughter and Dionne gave him the two most beautiful grandchildren, Katie Ann and Colten James Glen Martindale. Gloria passed away in 2004.

October 2004, Glen met Nancy at the Faith Fellowship Church of Riverton and the couple married on December 30, 2005 at the Church.

He was a very active member of AA for 27 years, Lifetime member of the Wind River Post #3628 VFW, American Legion Post #19, DAV and was an Odd Fellows Noble Grand.

Glen enjoyed traveling a lot and was able to go to Alaska twice with Nancy. The couple owned an antique store for 18 months. He was a good gardener and collected firearms. He enjoyed target shooting, pottery, painting and in his earlier years, he liked to spend time outdoors, especially fishing. Glen worked as a dude wrangler in Jackson where he also cooked at hunting camps. He was a professional chef and liked to cook for his wife and family.

Survivors include his wife, Nancy of Riverton; Glen's girls, Dionne and husband Kenton Martindale of Gering, NE, Heather Bracken of Billings, MT and, Filecia Nelson of Casper, WY; 2 grandchildren, Katie Ann Martindale and Colten James Glen Martindale; niece, Lynette Ortiz of Riverton; brother, John Shriner of Dixon, NM; brothers-in-law, Harold Rau of Eaton, CO and Lyle Cox and wife Jo and their family of Casper.

He was preceded in death by his parents, first wife, Gloria and one sister. On-line condolences for the family may be made at theDavisFuneralHome.com. Services are under the direction of the Davis Funeral Home.