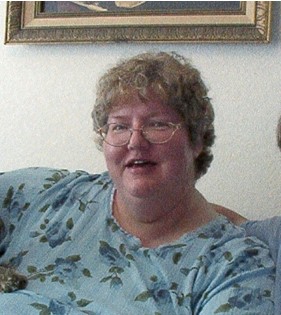 Carolyn "Carrie" Armstrong
Mar 11, 1959 - Dec 24, 2014
Carolyn "Carrie" Armstrong, 55, of Riverton, died at her home on Wednesday, December 24, 2014.

Carolyn Jo Armstrong was born on March 11, 1959 in Grand Forks, ND to Arthur C. and Janeth A. (Rux) Armstrong.

She graduated from Lincoln High School in Thief River Falls, MN. She then attended Moorhead State University in Moorhead, MN before transferring to Thief River Falls Vocational Tech Institute to pursue her nursing degree. She received her Nursing License in 1981.

After receiving her Nursing License, she worked for one year at Northwestern Hospital in Thief River Falls, MN. She moved to Lander in 1982 and worked at Lander Regional Hospital for 5 years. In 1987 she began working as an office nurse for N.W. Community Action Program and worked there for 5 years. In 1992 she began work as the office nurse for Western Wyoming Planning and worked for them for 20 years. In 2012 she worked for Fremont County Family Planning until July of 2014.

Her family said that she loved horses and did a lot of riding in her younger years. Loved to read and visit with her friends and relatives. She had a very loving heart and gave more than she ever owned.

She is survived by her mother, Janeth Armstrong of Lander; her brother, Glen E. Armstrong; her sisters, Connie F. Armstrong and Michele (Mitch) Beito; two nieces, Tina Beito-Nelson and Ella Baldwin; her nephew, Chad Beito; and four great nephews and two great nieces.

She was preceded in death by her father, Arthur Armstrong; her niece, Tammy Beito; her grandparents, Lea and Francis Armstrong and Ruben and Agnes Rux; seven uncles, two aunts, and ten cousins.

Memorials may be made to the Help for Health Hospice or Heart Association in care of the Davis Funeral Home, 2203 W. Main Street, Riverton, WY 82501.

Services are under the direction of the Davis Funeral Home.