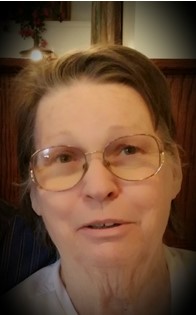 Wathena Hakert
Aug 18, 1946 - Apr 1, 2015
Wathena Gail Hakert (Yogi), 68, of Riverton, WY, formerly of Manteca, CA, passed away April 1, 2015 in Riverton, WY after battling breast cancer.

Wathena was born in Thurlock, CA on August 18, 1946 to Leon Yates and Tommie Campbell.

Wathena was married to Andrew L. Hakert on August 1, 1981; they spent a beautiful 34 years together. Wathena loved her husband, children, and grandchildren more than anything. She enjoyed decorating her home and working in her yard. Wathena was a person who always tried to help others in need before herself. She had a strong faith and relationship with God.

Wathena is survived by her husband, Andrew L. Hakert; daughter, Amanda (Carl) Vroman; son, Gary (Lisa) Jara; son, Ralph L. (Marie) Butler; daughter, Dawn (Lantz) Pfisterer; son, Dean (Lupe) Hakert; granddaughters, Shannon Lake, Destinee and MaKenzie Jara, Trinity Vroman; grandsons, Garrett Lake, Joel Vroman, Preston and Nicholas Jara, Caiden, Keanan, and Cale Pfisterer, and Brasen and Jayden Hakert; great-grandchildren Coby and Keeper Jara; stepmom, Betty Yates; sister, Jacquline (Tom) Williamson; brother, Duane (Patricia) Yates; numerous nieces and nephews; and other family and friends.

Wathena is preceded in death by her father, Leon Yates; mother, Tommie Campbell, sister, Barbara Portuges; and brothers, Jean and Leon Yates, Jr.

There will be a Celebration of Life at the Reach Foundation, on May 1, 2015, at 11:00 am. A meal and fellowship will follow at the Reach Foundation in Riverton, WY. Main dish and drinks will be provided. Please bring a side dish or desert. Cremation has already taken place. Memorials may be made to the family in care of Davis Funeral Home, 2203 West Main Street, Riverton, WY 82501.

On-line condolences may be made to the family at www.TheDavisFuneralHome.com.

Services under the direction of Davis Funeral Home.

The family wishes to extend their gratitude to the Help for Health Hospice Home and staff for their support in her final days. It truly is a beautiful place.