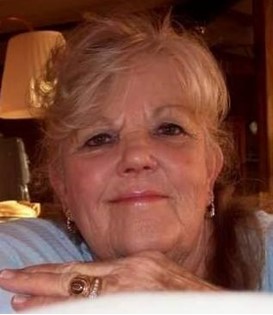 Carolyn Baumann
Oct 4, 1943 - Apr 2, 2015
On April 2, 2015, Carolyn Baumann passed away peacefully in her home. As a reflection of her faithful life, she was welcomed into Heaven by many loved ones and her Savior.

Born Carolyn Francis Upson on October 4, 1943 to John and Helen Upson in Daytona Beach, Fl, she touched lives from her native southern roots to her beloved Wyoming. She graduated from Mainland High School in Daytona with the class of 1961. That same year, she met Jerald Baumann of South Dakota, a Navy man who was stationed in Florida at the time. They married on February 2, 1962, and together raised 2 daughters, Cindy and Wendy. Moving from Florida to Casper, Wyoming in 1970, the family quickly came to enjoy many of the wonderful outdoor activities Wyoming had to offer. During this time Carolyn began a career at Kmart which spanned 28 years and included her position as Personnel Manager in Casper, and later in Arizona, where the family had relocated in 1984. In 2007, Carolyn and Jerry returned to Wyoming, settling in Lander.

Carolyn was an inspiration to all she met. She was a loving wife, mother, sister, grandmother, aunt, cousin and friend. It gave her joy to share her life and talents, caring for so many with a deep and faithful love. Her girls and precious grandchildren learned from her the importance of family, and she taught them all the history and stories of her childhood and her kin. Carolyn enjoyed cooking, crochet, camping and cribbage! She loved to sing, and had a beautiful voice. She never met a stranger, was devoted to her family and the Lord and will be so very deeply missed by all.

Carolyn is survived by her loving husband, Jerry Baumann and daughters Cindy Baumann of Lander, WY and Wendy Baumann of Casa Grande, AZ; 9 grandchildren, 15 great-grandchildren; sisters Patricia (Bill) Shuman, Melbourne, FL, Debbie (Terry) Reynolds, Edgewater, FL, Michaele (Kelly) Hudson, Casper, WY, She was preceded in death by her parents and an infant brother, John Upson, Jr.

Services will take place over Memorial Day weekend at the Baumann family plot in Belle Fourche, South Dakota.