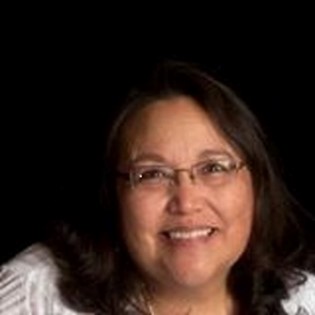 Dria LittleHawk
Oct 22, 1955 - Apr 13, 2015
Dria LittleHawk, also known as Yvonne, age 59, of Riverton, died at her home on Monday, April 13, 2015. Cremation has taken place and a memorial service will be held on Wednesday, April 22, 2015 at the Intertribal Cneter.

Dria Ra Espinosa was born on October 22, 1955 in Denver, CO to Marcel Gilbert and Betty Lou (Coronado) Espinosa. She grew up with her brother and sister in Colorado and graduated form Denver North High School. She attended Lake Washington Technical Academy earning her Associates Degree.

She was a Spiritual Traditionalist, honoring Native American Ceremonies, and taking part in prayer and spirituality groups.

She spent time in many places including, Denver, Mississippi, Florida, Portland, OR, Albuquerque, NM, Kirkland, WA and the last four years in Riverton, WY.

She worked as a USPS Mail Carrier, Product Buyer, Bank Teller for Wells Fargo and U.S. Bank, and filled in at the Rock Solid Shop.

She enjoyed being a freelancing tarot card reader, bio-feedback readings, making jewelry out of metal and beads and knitting blankets. She was a horse groomer, volunteer with Hawk Conservation, and also a volunteer with Make-A-Wish.

She is survived by her mother, Betty Lou Coronado; her daughter, Michelle Eddings of Albuquerque, NM; her granddaughter, Scarlett Cecilia Aldaz; her brother, John Scott Coranado; her sister, Elizabeth Espinosa; as well as her extended family and friends.

On-line condolences may be made to the family at www.TheDavisFuneralHome.com.

Arrangements provided by Davis Funeral Home.

Services by the Women's Circle of the Rock Solid Holistic Society.