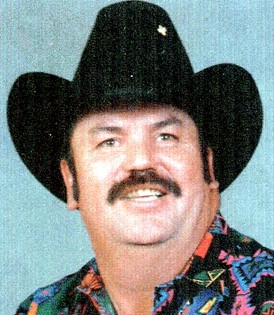 Randy Wilson
Apr 19, 1953 - Jul 20, 2015
Randy K. Wilson, died, Monday, July 20, 2015 in Gillette, WY due to health complications.



Born April 19, 1953 in Sunrise, Wyoming to David H. (Jeff) and Lois I. (Snodgrass) Wilson. The 7th child born in a family of 9 children.

The family lived in various towns including Holdrege & Mitchell NE; Wheatland & Guernsey WY; before settling down in Boulder WY in 1959 where he lived until 1980/81.

Randy lived in Riverton WY for a short time where he was "bouncer" at the "Gaslite Bar & Restaurant". Randy then moved to Gillette/ Moorcroft area approximately 1982/1983 where he made his home and lived until his death.

During Randy's lifetime, he attended the Boulder School and Pinedale School, graduating in 1972. While in high school, he was a member of the PHS FFA. Due to his height and size, he went by the name "HOSS" from the T.V. western "Bonanza".

While living in Boulder, Randy worked alongside his brothers for their dad, Jeff, running the outfitting business (Silver Creek Outfitters); as well as many other local ranchers, Jim & Janet Tibbals, Dick Noble, Tanner/Earls and Bloom Ranch.

Randy served in the Wyoming National Guard as Cannon Crewman with Honorable Discharge in 1979 and was an active member of the American Legions Post #25 in Moorcroft, WY.

Upon moving to the Gillette area, Randy married twice, both ending in divorce. Later he met a very special lady and friend (Nancy) whom spent numerous years together. Although they separated Randy never remarried and never had any children of his own, he did call her daughter (Denise) his own, she in turn, called him "Dad".

Randy worked for the City of Gillette approximately 28 years; even receiving an award. He had to retire due to health reasons. Randy loved to hunt, fish, attend rodeos, do anything "western" and spend any time he could with his "step"-grandson, Derrick.

Survivors include brother, Tyler Wilson of the family home in Boulder, WY; Sister Susie (Wendy) & Bob Dilts of Riverton. Nephews Dave & (Erin) Barrows of Riverton, Lonnie & (Sheila) Alexander of NE, Bill & (Teresa) Alexander of CO; Nieces Elaine & (Rick) Mitchell of Riverton, Pamela & (Kevin) Cowling of Boulder; Jessica Dilts (Colby Collins) and Jennifer Dilts of Riverton, 9 great-nieces/nephews, numerous cousins, Ed Alexander, Denise and Derrick.

He was proceeded in death by his grandparents, parents, 4 brothers, 2 sisters, twin nephews and 1 brother-in-law.

Per his request, cremation has taken place. Randy will be buried in Pinedale alongside his parents and brothers.

Cards may be sent to the family home at PO Box 35, Boulder Wyoming, 82923, or a donation in his name to donor's choice.