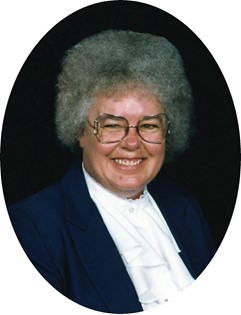 Linda Niezwaag
Mar 11, 1947 - Jul 31, 2015
Linda Maria Niezwaag, 68 years of age, passed away Friday, July 31, 2015, after a brief illness.

Born, March 11, 1947 in Grass Valley, California to Arnold Sullivan and Thelda May (Bates) Sullivan. Linda lived in various communities throughout Wyoming, California, and Arizona before returning to Walnut Creek, California where she graduated high school in 1965. After graduating high school, she returned to Wyoming to marry her sweetheart, Robert J. Niezwaag, Sr.

Linda and Robert married on June 27, 1965 in Wheatland, WY where Robert was working in the construction field. Eventually, Linda and Robert moved to Lucky Mc Camp, Gas Hills, WY where Robert worked for Pathfinder Mines Corporation and they started a family and she became a fulltime homemaker.

After residing in Gas Hills for 12 years, Linda and her family moved to Riverton, WY where she continued to be a fulltime homemaker for 34 years where she enjoyed doing many of her hobbies. Her hobbies included collecting and listening to vinyl records, completing crossword puzzles, and all forms of needlework, crocheting, and crafts. She was also an avid reader of various books and novels. Most of all she enjoyed taking care of her family.

She is survived by her husband of 50 years, Robert J. Niezwaag, Sr. of Riverton; two sons, Robert J. Niezwaag Jr. of Casper and James W. Niezwaag of Riverton; two grandchildren and one great grandchild; her sisters, Bonnie Fifer of Vacaville, CA, Barbara Parks of Concord, CA, and Jane Sullivan of Sacramento, CA; her brother, Owen (Arlene) Sullivan of Riverton, WY; her sister-in-law, Patty Williams of Norwood, CO; her brothers-in-law Bill Davis of Guernsey, WY an David (Sherryl) Niezwaag of Kingman, AZ; and various nieces and nephews; and two beloved animals.

She was preceded in death by both of her parents; her sister-in-laws, Mary Davis; and her brothers-in-law, David Williams, Stanley Parks, and Bill Fifer.

Per her wishes, there will not be service. In lieu of flowers, memorials can be made in her honor of her to the Wounded Warrior Project in care of Davis Funeral Home, 2203 West Main Street, Riverton, WY 82501.

On-line condolences may be made to the family at www.TheDavisFuneralHome.com.