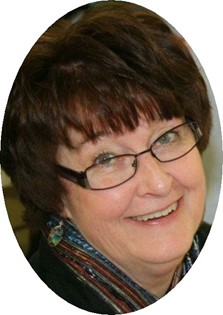 Judy Rinehart
Jul 28, 1951 - Aug 18, 2015
Judy L. Rinehart, 64, of Riverton, died on Tuesday, August 18, 2015, at the Help for Health Hospice Home. A memorial service will be held on Saturday, August 22, 2015, at 10:00 am Davis Funeral Home. Pastor Echo Klaproth will officiate. Inurnment will follow at Mountain View Cemetery. Following the burial a pot luck reception will be held at the Riverton Elks Lodge.

Judy Lynn Jones was born on July 28, 1951 in Riverton, WY to Edward and Ruth (Kemmerer) Jones. She was raised in Riverton with her three brothers and one sister. She graduated from Davis High School in Farmington, UT with the class of 1969.

Judy was of the Christian faith.

She married Bob Lane and together they had two daughters and later divorced.

She lived the majority of her life in Riverton but has also spent some time in Farmington, UT and Pocatello, ID.

She had been a member of Jaycees in her young years.

She worked for School District #25 for sixteen years, having worked as a secretary at Ashgrove Elementary School and the front desk at the Riverton High School Pool. She then worked as a secretary at St. Stephen's Elementary School for ten years.

Her family said she enjoyed reading, stained glass, and cooking. She loved spending time with her children and grandchildren.

She is survived by her daughters, Talah Crenshaw of Riverton, WY and Ashley Pinneo and her husband, Adam of Houston, TX; her mother, Ruth Slane of Riverton, WY her sister, Connie Ellingson and husband, Don of Riverton, WY; her brothers, Randy Slane and wife, Cindy of Missoula, MT and J.C. Slane of Pocatello, ID; her aunts, Kay Elisson of Glenrock, WY, Peggy Carr and her husband, Jerry of Lander, WY, Brenda David and her husband, Vernon of Riverton, Ramona Thomas of Riverton, Nelda Harper and her husband, Don of Casper, WY, Barbara Williams of Riverton, WY, and Pearl Jones of Riverton, WY; her grandchildren, Jayde Crenshaw, Stephen Bussiere, Michael Bussiere, Kristian Monroe, and Thea Pinneo; and numerous cousins, nieces and nephews.

She was preceded in death by her father, Eddie Jones and her brother, Mitch Slane.

Memorials may be made to Help for Health Hospice in care of Davis Funeral Home, 2203 West Main Street, Riverton, WY 82501.

On-line condolences may be made to the family at www.TheDavisFuneralHome.com.

Services under the direction of Davis Funeral Home.