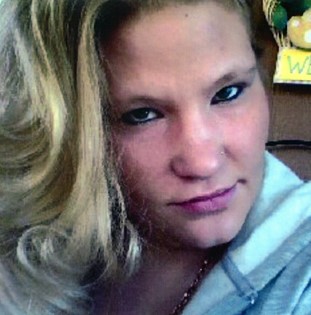 Angela Farrar Lewis
Aug 18, 1981 - Sep 30, 2015
Angela "Sis" Farrar Lewis, 34, of Riverton died Wednesday, September 30, 2015 at Sage West Hospital – Riverton. Memorial services will be Sunday, October 4, 2015, 4:00 p.m. at the Under Command Ministries Church, 1503 Riverview Rd. A dinner will follow the service at the Rendezvous Church of Christ, 39 Gas Hills Road. Cremation has taken place under the direction of Davis Funeral Home.

Angela Renee Farrar was born August 18, 1981 in Pocatello, Idaho to Jackie Wayne Farrar and Hazel Blanche (Goodrich) Farrar- Eastman. She attended Dubois, Wyoming elementary school until the 3rd grade finishing her education in Riverton at Riverton Middle School and Riverton High School.

She was a mother and caregiver to her children and was of the Christian Faith.

Her family said she enjoyed being a mother, fishing, being in the mountains, cliff diving, and riding four-wheelers. They said she especially loved wolves and horses.

She is survived by her parents, Jack Farrar and Hazel Eastman; three sons, R.J. Wempen, Justin Lewis, Anthony Lewis; step-sons, Travis and Nick Lewis; brothers, Jason Farrar and his wife Sara; Josh Farrar and his wife Nichole; nephews, Tyler and Caden Farrar; nieces, Melissa Nichols and Callie Farrar, her former husband, Mike Lewis.

She was preceded in death by her grandparents.

Memorials may be made to the Farrar Family in care of the Davis Funeral Home, 2203 W. Main Street, Riverton, WY 82501.

On-line condolences for the family may be made at theDavisFuneralHome.com.

Arrangements are under the direction of the Davis Funeral Home.