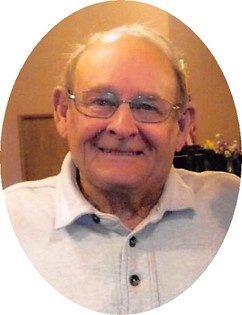 John Sherlock
Dec 28, 1928 - Nov 7, 2015
John Sherlock, 86, of Lander, died at his home on Saturday, November 7, 2015. As were his wishes cremation will take place and no services will be held.

Donald John Sherlock was born on December 28, 1928 in Lander, WY to Donald A. and Violet (Carney) Sherlock. When he was just weeks old he traveled with his family by sled to South Pass where the family owned the hotel and grocery store. He was one of four children, two boys and two girls. In 1938 he attended grade school at South Side Elementary, now known as Gannett Elementary. Then in 1939 he attended Dry Lake School while the family lived on the Reid Ranch. He graduated from F.C.V.H.S. (Fremont County Vocational High School) in 1947.

After graduation he continued to be a rancher and was a dairy man and supplied the Hudson Creamery and Lander Creamery. In 1995 he sold the family ranch, Willowbrook, Inc., retired and moved into Lander.

He was married to Bonnie Woodring, she preceded him in death in 1976. On June 20, 1980 he married Ruth Gay (Brown) Jenkin in Lander. She brought three sons into the family.

He attended the First Baptist Church of Lander.

He loved animals especially cats, he was a kind and gentle man, a simple man, and work was his hobby. After retirement he and Gay traveled, enjoyed the local and state history, and liked to go four wheeling.

He belonged to the Wind River Scottish Society.

He is survived by his wife of 35 years, Gay Sherlock; his children, Tony Sherlock and his wife, Janelle of Laramie, WY, Rosalie Sherlock of Laramie, WY, Rob Jenkin and his wife, Rebecca of Gig Harbor, WA, Bill Jenkin of Laramie, WY, and John Jenkin and his wife, Sandy of Brookings, OR; his brother, Bill Sherlock and his wife, Mary of Hudson, WY; his sisters, Alice Claire Butler of Kansas City, MO and Donna Robeson of Lander, WY; his seven grandchildren, Jake, Nicholas, Matthew, Alexandra, McKensie, Courtney, Little Billy, Claire, and Laura; and his five great grandchildren; and numerous nieces and nephews.

He was preceded in death by his parents, Donald and Violet Sherlock and his two brothers-in-law, Ted Robeson and Harry Butler.

Memorials may be made to Lander First Baptist Church or Lander Pet Connection in care of Davis Funeral Home, 2203 West Main Street, Riverton, WY 82501.

On-line condolences may be made to the family at www.TheDavisFuneralHome.com.

Arrangements are under the direction of the Davis Funeral Home.