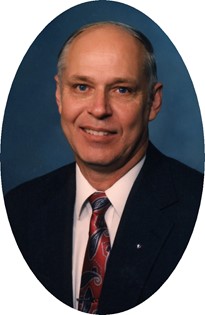 Dr. Paul Weber
Aug 26, 1941 - Dec 15, 2015



Funeral services for Dr. Paul Raymond Weber, 74, will be held 11:00 a.m., Tuesday, December 22, 2015 at the United Methodist Church, 1116 West Park Ave in Riverton. Interment will follow at Mountain View Cemetery with military honors accorded by the Friday-Truan Detachment #683 Marine Corp League & Veterans. A Reception will follow graveside services at the Reach Clubhouse 622 N 8th W in Riverton. A Visitation will be held 5:00 p.m. until 7:00 pm., Monday, December 21st at Davis Funeral Home. Memorial contributions to the Gideons International or to donor's choice in care of Davis Funeral Home.

Dr. Weber died on Tuesday, December 15, 2015 at the University of Colorado Medical Center in Aurora, Colorado.

Paul was born August 26, 1941 in Lander, Wyoming, son of Adam and Olinda (Fabrizius) Weber. He grew up in Arapahoe until the family moved to Riverton in 1956 where he graduated from High School in 1959. He then attended the University of Wyoming for 2 years until he transferred to CSU College of Veterinary Medicine, where he graduated in 1966. He met LaNae Enyeart during his sophomore year of Veterinary School. On March 17, 1965, he married LaNae in Fort Collins, Colorado. Dr. Weber practiced in Castle Rock, CO from 1966 until 1967.

Dr. Weber served in the United States Air Force from July 1967 through December 1971. He was stationed in Anchorage, AK for 3 years, then in San Antonio, TX for 14 months. He was honorably discharged.

Paul and LaNae moved to Riverton in 1972 and purchased the Riverview property to start his Veterinary business where he practiced for over 40 years. He retired in January 2013 after sustaining a broken arm from a fall. Dr. Weber was known to all for his strong work ethic and dedicated service to his clients. His wife, LaNae, worked in the Fremont County School District 25 as an occupational therapist for 26 years.

Paul's greatest interest was the Gideon Ministry for 37 years. Dr. Weber held positions in the local Gideon Camp, served as State President for 6 years, and held additional Cabinet positions. He was deeply committed to God, his family, his profession, and loved his many friends. Paul taught Sunday School, and spent much of his time thoroughly reading the Bible. Dr. Weber was a Charter Member of the Riverton Neighborhood Alliance Church in 1974. He later attended the Assembly of God Church and most recently the Cornerstone Community Church.

Paul deeply loved his family. He cherished every opportunity to spend time with his wife, 3 children, grandchildren, brothers, sisters, extended family, and many friends. He will be greatly missed.

Survivors include his wife, LaNae of the family home in Riverton; son, Mark and his wife Monica Weber of Gillette; their children, Megan, Caleb, Tasha, Maddie Grace and Connor; daughter, Nola Slater and her husband, Pastor Steve Slater; their children, Seth, Savannah, Susannah, and Sam; daughter, Rhonda Connor and her husband, Commander Michael Connor of the USS Oklahoma City in Guam; their children, Adam, Micah and Erika; brothers, Richard and his wife, Carole Weber of Riverton; brother-in-law, Steve and his wife, Carol Enyeart of Estes Park, CO; sisters, Clara and her husband; sisters-in-law, Nadine Weber of Riverton and Edna Weber of Arapahoe, Dick Doering of California and Alice and her husband, Dennis Rosburg of Riverton; numerous nieces and nephews.

He was preceded in death by his parents and two brothers, Alfred and Robert Weber.



On-line condolences for the family may be made at TheDavisFuneralHome.com.



Services are under the direction of the Davis Funeral Home.