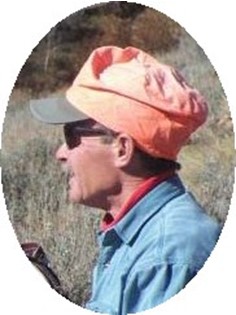 James "Jim" Hoadley
Dec 16, 1950 - Feb 10, 2016
A Memorial Service for James "Jim" W. Hoadley, 65, will be held 1:00 p.m., Sunday, February 14, 2016 at the Headwaters Community Center in Dubois, Wyoming with Pastor Melinda Bobo officiating. Cremation has taken place under the direction of Davis Funeral Home.

Mr. Hoadley passed away on February 10, 2016 at the Sagewest Hospital in Lander, Wyoming.

He was born on December 16, 1950, in Morenci, Michigan, son of Wayne F. and Rose Marie (Sprague) Hoadley. Jim grew up on the family farm in Morenci. After graduation, Jim served in United States Army during Vietnam and was Honorably discharged on June 1, 1976.

In 1985, while Jim was living in Wilson, he met his future wife, Margaret "Peggy" Thompson. The couple moved to Dubois the summer of 1986. On July 20, 1991, Jim married Peggy at their home that Jim built in Dubois.

Mr. Hoadley owned and operated Jim Hoadley Construction in Dubois. Jim was a jack of all trades to those who knew him. He was always willing to take care of homes in their subdivision. His family said that Jim was a caretaker of all. He was the most dedicated father and husband, who loved his wife and boys fiercely. He was the hardest working man and always had such a strong work ethic.

Jim enjoyed taking his family on hunting pack trips, riding horses throughout western Wyoming. He was an avid fisherman. During the summer months, he spent time fishing Walleye at Boysen Reservoir and the winter, ice fishing for cutthroat at Three Lakes.

Survivors include his wife, Peggy of the family home in Dubois; sons, Stephen Hoadley of Dubois and Thomas "Tommy" Hoadley who is currently attending welding school in Sheridan, Wyoming; brother, Richard and his wife, Debbie Hoadley of Morenci, MI; sister, Carol Hoadley of Morenci, MI; nephew, Matt Hoadley; nieces Brenda Lindeman, Barbara Brown, Sarah Boecker and Heather Walker all of Morenci, MI.

He was preceded in death by his parents and nephew, Shane Walker.

On-line condolences for the family may be made at theDavisFuneralHome.com. Arrangements are under the direction of the Davis Funeral Home.