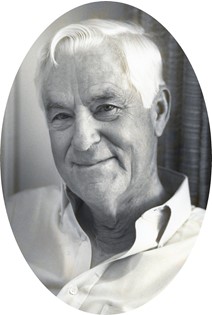 Charlie Culver
Dec 6, 1924 - Feb 21, 2016
Charlie "Hook" Culver, 91, of Dubois died on Sunday, February 21, 2016, at Wind River Rehabilitation and Care Center. Funeral services are scheduled for Saturday, February 27, 2016, at 9:00 AM at the Headwaters Community Center in Dubois. A private burial will follow at Dubois Cemetery.

Charlie Wilson Culver was born on December 6, 1924 in Fort Apache, AZ to Orris Charlie and Tina Mable (Williams) Culver. He attended school in Iowa, Wisconsin and Mississippi before moving to Wyoming where he attended Riverton High School.

After high school he joined the U.S. Army and served in World War II in Panama, honorably discharged. On May 18, 1945 he married Wilma Earl "Billie" Houston in Decatur, MS. They had four children together.

He had a varied work history starting with working for Sinclair Oil Co. in 1945 to owning a Dubois dry cleaning business, while also delivering rural mail. In 1960, he moved to California to take administrative positions for a number of technology and aerospace operations. These positions took him also to Montana and Arizona. He returned to California where he became the director of the home owners' association for Montecito, California, retiring in 1996 at which time he returned to make his home in Dubois.

He was a past member of the Methodist Church in Philadelphia, MS and was currently a member of St. Thomas Episcopal Church in Dubois, WY.



He was a Lay Reader and on the Bishop's Committee for the Episcopal Church. He also volunteered for the Dubois Fire Department, a member of the Chamber of Commerce, Dubois School Board, Dubois Town Council, American Legion, Masonic Lodge, Montecito Sanitation Board, and President of the Montecito Rotary Club.

He enjoyed gardening, his daily routine of walking and fitness activities, reading the Wall Street Journal, following stocks and current events. He loved driving his Model A - and most importantly spending time with his family. Charlie loved all people he knew no strangers.

He is survived by his wife of 70 years, Billie; son, Charles Culver (Pat) of Missoula, MT; daughters, Linda (Joe) Apodaca of Oxnard, CA, Sandra (Randy) Lahr of Dubois, and Margaret (Ralph) Cinque of Austin, TX; sister, Mary Herring of Albuquerque, NM; sister-in-law, Pauline Culver of Dubois, WY; nine grandchildren and eighteen great-grandchildren, and numerous nieces and nephews.

He was preceded in death by his parents, Orris and Tina Culver; brothers, Howard Dean Culver and John William Culver; and sisters, Lola Mae McCutchen and Jessie Margaret Beall.

Memorials may be made to the High Country Senior Center or Wind River Rehabilitation and Care Center or One's Favorite Charity in care of Davis Funeral Home, 2203 West Main Street, Riverton, WY 82501.

On-line condolences may be made to the family at www.TheDavisFuneralHome.com.

Services under the direction of Davis Funeral Home.