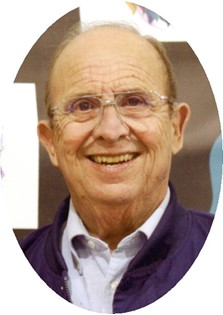 Paul Bundschuh
May 18, 1945 - May 19, 2016
Paul Robert Bundschuh died on May 19, 2016, at the Help for Health Hospice Home in Riverton. He was 71 years old. A graveside service at Mountain View Cemetery will be held Friday, May 27, at 12:30pm, followed by a memorial service at 1:00pm at Trinity Lutheran Church. Pastor David Magruder will officiate.



Rev. Paul Bundschuh was born on May 18, 1945, in Canon City, Colorado, the son of Rev. John and Margaret (Ziegler) Bundschuh. He became God's child in Holy Baptism on June 10, 1945. His early education was received at Zion Lutheran School in Fairmont, Oklahoma, and Garber High School in Garber, Oklahoma.

In 1967 he graduated from Concordia Teacher's College, Seward, Nebraska, and went on to Concordia Theological Seminary in Springfield, Illinois, earning the Bachelor of Divinity degree in 1971. He was ordained into the Holy Ministry of the Lutheran Church-Missouri Synod on January 2, 1972, at Zion Lutheran Church, Chappell, Nebraska. He earned the Master of Divinity degree in 1978.

Pastor Bundschuh served congregations in Douglas and Glenrock, Wyoming. He also served congregations in Prosser and Benton City, Washington; Powell, Wyoming; Craig, Colorado; and Klickitat and Bingen, Washington. He served on several Wyoming District boards.

He married Shirley Vogel on September 28, 1980 in Prosser, Washington. They were blessed with two daughters.

He retired in 2007 when his wife, Shirley, accepted a teaching position at Trinity Lutheran School in Riverton, Wyoming. In retirement, he served as vacancy pastor for congregations in Greybull and Emblem, Dubois, and Lander, Wyoming. He also taught Bible courses at Western Heritage Lutheran Academy in Riverton for seven years. Pastor Bundschuh is survived by his wife, Shirley, of Riverton and daughters Rachel and Sarah, both of Riverton; sister Mary Patton (Tom) of Butte, Montana, and nieces and nephews. He was preceded in death by his parents.

Memorials may be sent to Help for Health Hospice or Trinity Lutheran School.

Services under the direction of Davis Funeral Home.