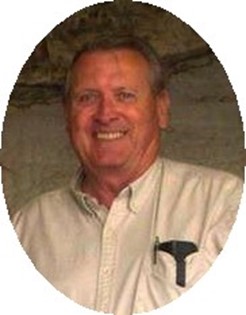 Homer Small
Nov 5, 1942 - Jun 16, 2016
Homer Small, 73, of Riverton, died on Thursday, June 16, 2016, at the Wyoming Medical Center in Casper, WY. A graveside service will be held on Friday, June 24, 2016, at 11:00 am at Mountain View Cemetery with Masonic Rights and Military Honors.

Homer Roscoe Small was born on November 5, 1942 in Worland, WY to Amos Bowen and Sadye Isabel (Herriott) Small. He and his siblings grew up in Greybull, WY. He graduated with the class of 1961 from Greybull High School. Homer served in the U.S. Navy aboard an aircraft carrier during the Vietnam War. He also earned his Associates Degree in Criminal Justice from Central Wyoming College in Riverton.

After high school he moved to Denver where he worked for Pepsi Cola Co. as a delivery driver. He later worked as a dispatcher for law enforcement in Casper, Lander, and Green River, WY. He then began his career of 25 years as a Wyoming Highway Patrolman. He started as a patrolman in Lander, WY then became the Patrol Sergeant in Casper, WY for two years before moving up to Lieutenant in Rock Springs, WY. He was a pilot for the Highway Patrolmen in the 1970's when airplanes were used to enforce speed limits. He graduated from the FBI Academy at Quantico, VA in 1988, as well as other law enforcement schools. He finished his career up working for the State of Wyoming Driver's License Department. Upon retirement he was a clerk at the United States Postal Service for 8 years, working in Lander, WY and Las Vegas, NV.

On June 25, 1970, he married his wife Myrna Lee Montgomery in Las Vegas, NV. They have three children.

He was a 32nd Degree Mason and was a member of the Lander Masonic Lodge AF-AM #2. He also was a member of the Shriners and was initiated in Rawlins, WY.

He enjoyed sports of all kinds, carpentry, and mechanics. Living in Wyoming provided the best opportunities for him to enjoy his love of fishing and hunting.

He is survived by his wife of 45 years, Myrna Lee Small; son, Matthew Lee Small of Half Moon Bay, CA; daughters, Jenny Lund of San Manuel, AZ and Kristina Small of Valparaiso, FL; five grandsons, Zack Lund, Jake Lund, Brenden Small, Connor Harrison, and Gavin Burlile; brother, Amos Bowen Small and his wife, Judy of Cottonwood, AZ; sisters, Pauline Squires and Kathleen Herrmann and her husband, Paul of Colorado Springs, CO; and numerous nieces and nephews.

He was preceded in death by his parents, Amos and Sadye Small; sister, Stella Terry; and nephew, Nicky Squires.

On-line condolences may be made to the family at www.TheDavisFuneralHome.com.

Memorials may be made to the Wyoming Peace Officers Association in care of Davis Funeral Home, 2203 West Main Street, Riverton, WY 82501.

Services under the direction of Davis Funeral Home.