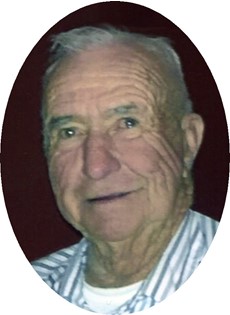 William E. "Billy" Leseberg
Jun 15, 1935 - Sep 21, 2016
William Elwood (Billy) Leseberg

Services will be held at Mountain Grace Church, 27 Gilliland Avenue in Dubois, Wyoming at 1:00 pm, Saturday, October 1, 2016. Viewing from 12:00pm to 1:00pm for any who wishes to see Billy (Root) Leseberg and say good-bye. A carry in meal will follow the graveside at the Rustic Pine.

Billy Leseberg died at his home in Dubois, Wyoming September 21, 2016. He was born June 15, 1935 in Lander, Wyoming to Bill and Verna Leseberg. He was named after his father, Bill and his great grandfather, E.S. Wilson. He lived at Ray Lake until he was six months old when the family moved to Dubois in January 1936. Billy lived on Jim Locke's (his grandfather's) ranch east of Dubois, known at the time as "Leseberg Ranch". He and his siblings enjoyed having a lot of space to ride their horses. In later years Billy enjoyed team penning and roping.

He graduated in 1953 from Dubois High School. He met a California blond while in high school, who had moved to Dubois, and they married in 1955. He went to work for Mountain State Telephone Company. The couple had four sons, Mike, Kenny, Larry, and Joe. After he left the telephone company he loaded logs for Louisiana Pacific and the logs were hauled into the Dubois mill site which was located on the family ranch. On his weekends and after work he started an excavation company, Leseberg Ditching, which is still in existence today. He and his sons owned trucks and hauled logs, and when the logging shut down in Dubois they began hauling cattle, hay, and other freight. He loved to travel to Nevada and try his luck in casinos.

He is survived by his wife, Patsy and sons; Kenny (Marcie), Larry, and Joe(Katie) Leseberg all of Dubois. His sister Alice Hart and brother Gary (Sandra) Leseberg, sister-in-law, Linda (Arlie) Satterfield, brother-in-law, Lyle (Mary Margaret) Paulsen and brother-in-law Jerry Paulsen also survive him. He had ten grandchildren, Richard Leseberg, Amanda (Tyson) Reher, Kayla (Eric) Gillette, Craig (Jessica) Leseberg, Jessie Leseberg, Kolter Leseberg, Trevor Leseberg, Taelyn Leseberg, Daniel Grubb-Leseberg, and Briauna Grove. Great grandchildren; Kaylee Leseberg, Tatum Reher, Cassidy Leseberg, Grady Reher, Isabella Gillette, and Aubrey Leseberg.

He was preceded in death by his son, Mike, his parents, Bill and Verna Leseberg, sister, Carrol O'Neal, father-in-law and mother-in-law, Harry and Dorothy Paulsen. nieces, Stacey Satterfiled, Peggy Paulsen, and Dorrie Paulsen, sister-in-law, Mary Paulsen, brother-in-law, Gerald Hart, and an aunt, Nova (Charlie) Gilliland. Billy loved music and was a talented guitar player and vocalist. He could be heard playing and singing many Friday and Saturday evenings at the Rustic Pine, mainly for big family and friend get-togethers. In later years karaoke became a favorite of his, and when he sang North to Alaska, the applause was loud and long.

His love for his family was evident in everything he did. He was a kind and gentle person and was loved by all who knew him.

Memorial donations can be made to any organization of your choice in care of Davis Funeral Home, 2203 West Main Street, Riverton, WY 82501.

Services under the direction of Davis Funeral Home.