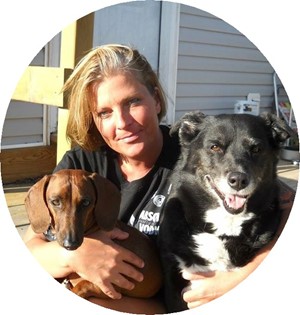 Laurie Thompson
Sep 25, 2016 - Sep 15, 1957
Laurie M. Thompson, 49, died on September 25, 2016, at her home in Dubois. A memorial service will be held at 2:00 pm, Monday, October 3, 2016 at the Headwaters Conference Center in Dubois. Inurnment will follow at the Dubois Cemetery. A dessert reception will follow the ceremony.

Laurie Margaret Thompson was born on September 15, 1967 in Palmer, Alaska to Bruce W. and Peggy (Poulsen) Thompson. The family resided in Alaska until 1975 when they moved to Dubois, WY. She attended school in Dubois and graduated with the class of 1985. She played volleyball, basketball, and was a cheer leader and a member of the pep squad.

After graduation she attended cosmetology school and was a licensed beautician. She worked in several states before locating in Salt Lake City, UT where she married Ron Orban and together they had a son, Tony. She later returned to Dubois and was employed at the Cowboy Café for many years. She was working at the Outlaw Saloon at the time of her death.

She loved hiking the Wyoming mountains and was an accomplished amateur artist. Her special loves were son, Tony and grandson, Tyson. She enjoyed sharing their pictures with family and friends. She also loved her little dog, Paco.

She is survived by her mother, Peg Thompson and friend Jay; son Tony Orban; grandson, Tyson Orban; brother, Bruce John Thompson and wife, Kary; aunt, Inez Brandt; nieces, Karla Thompson and friend Chris Cochran and Tiffany Gillaspey and husband Zach; cousins, Shelia (Rick) Bandy, Donna (David) Appel, Barry (Kathie) Akins; and second cousins, Craig Akins, Charlie (Barb) Clifton, and Carston Akins. Also surviving are Colorado aunts, cousins and second cousins, Kaye (Herb) Holthoff, Barb Meyer and friend, Neal, Rod and Suzanne Thompson, Morgan, Andrea, and Randy (Brenda) Thompson, Dick (Wendy) Thompson, and Alan Meyer.

She was preceded in death by her father, Bruce W. Thompson; and grandparents, Helen and Bruce G. Thompson and Holger and Lillie Poulsen.

Memorials may be made to her grandson, Tyson Orban education fund or donor's choice in care of Davis Funeral Home, 2203 West Main Street, Riverton, WY 82501.

On-line condolences may be made to the family at www.TheDavisFuneralHome.com.

Services under the direction of Davis Funeral Home.