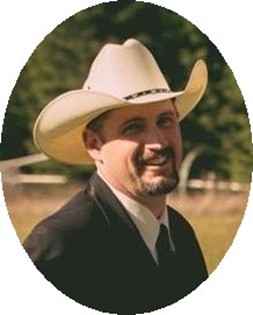 Bruce Stamper, Jr.
Nov 5, 2016 - Nov 16, 1971
Bruce Stamper, Jr. 44, died on Saturday, November 5, 2016, as a result of a plane crash in Dubois, WY. A funeral service will be held at 2:00 pm on Friday, November 11, 2016, at the Headwaters in Dubois. Burial will follow at the Dubois Cemetery.

Bruce Stamper, Jr. was born on November 16, 1971 in Fairbanks, AK to Bruce and Billie Jean (Powell) Stamper. He lived in Usibelli, AK where his father was a coal miner. The family moved back and forth between Alaska and Wyoming until he was 8 years old when they settled outside of Dubois. While in high school he drove his own car up the Alaskan Highway through Canada where he worked at the cannery in Cordova, AK. He was ambitious and walked the docks until he found a job on a seine boat where he could make crew shares. He attended schools in Dubois and was an exchange student in Japan for 6 weeks with his fellow classmates graduating with the class of 1991 from Dubois High School. After high school he served a two year mission for his church, The Church of Jesus Christ of Latter Day Saints, in Santa Rosa, CA.

Upon returning from his mission he married Melissa Lynn Hickman and they were blessed with the birth of his eldest son, Cody Austin Stamper in 1995. They later divorced. He then moved to Salmon, ID where he was introduced to Crystal Anne Grimm whom he married on September 24, 1999. They were sealed for time and all eternity in the Idaho Falls LDS Temple in 2001. They were blessed with three children; Dakota Gregory Stamper in 2002, Olivia Anne Stamper in 2003, and Deshka Stamper in 2007.

He was responsible and dependable from a young age and was a successful entrepreneur of many businesses. He built beautiful log homes, and in 2006 traveled to Cordova, AK where he and Crystal were inspired to buy their own boat and gillnet permit. His two sons worked hard as crewmen on his boat. The family continued to split their time between Alaska and Wyoming from 2007 through 2016.

He was always looking ahead to the next adventure which was just over the next ridge. He always had a love for adventure and became an experienced pilot. He piloted his own Super Cub which he used to spot fish during the salmon seine season.

His family meant everything to him. He was proud of his children and their accomplishments. His life was blessed with many great friends. He is survived by his wife Crystal of Dubois; children, Cody Stamper of Pasco, WA serving in the U.S. Marines, Dakota Stamper, Olivia Stamper, and Deshka Stamper all of Dubois, WY; parents, B.J. and Ted Shinderling of Salmon, ID; brothers, Jared Stamper (Jamie) of Alpine, WY and Amos Stamper (Krista) of Gillette, WY; uncles, Charles Powell (Donna) of Anchorage, AK, Pete Stamper (Sheila) of Salmon, ID, and Mike Stamper (Judy) of Lander, Wyoming; and numerous nieces, nephews, and friends.

He was preceded in death by his father, Bruce Stamper; grandparents, Albert and Margaret Stamper, William and Eulah Powell; and uncle Thomas Powell.

On-line condolences for the family may be made at theDavisFuneralHome.com.

Memorials may be made to the Stamper children's education fund in care of the Davis Funeral Home, 2203 W. Main Street, Riverton, WY 82501.

Services are under the direction of the Davis Funeral Home.