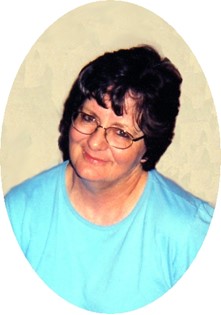 Donna Boyd
Jul 2, 1948 - Nov 25, 2016
Donna Boyd, 68, of Riverton, died at her home on Friday, November 25, 2016. A viewing will be held on Tuesday, November 29, 2016 at Davis Funeral Home from 5:00 pm to 7:00 pm. A funeral service will be at 2:00 pm on Wednesday, November 30, 2016, at Davis Funeral Home. Burial will follow at Mountain View Cemetery.

Donna Eileen Luers was born to Frank and Esther (Olson) on July 2, 1948 in Laramie, WY while her father was a Civil Engineering student at the University of Wyoming. She grew up in Casper, WY, graduating from Natrona County High School with the last combined class in 1966.

Donna married Maurice Franklin Boyd on July 2, 1966, her 18th birthday. The couple lived in various town in Wyoming, settling in Evansville, WY to raise their three children.

Donna worked as a draftsman for her father at Western Engineers and at Frank Luers and Associates for 15 years. After moving to Riverton, WY in 1992, she worked at Kmart while attending Central Wyoming College. She earned her degree in Business Office Systems in 1997 and started working for Winter Law Firm. She then went to work for the Riverton Chamber of Commerce and in 2006 she began working for HKM Engineering in Lander which later became DOWL. She said that DOWL was her all-time favorite job, where she felt appreciated and she loved the people she worked with.

She is survived by her children, Tom (Veronica) Boyd of Westtown, NY, Stephanie (Dani DePew) of Kearns, UT, Tammy (Chad) Frymire of Riverton, WY and Marylynn Felton; her "chosen" daughter, Missy Van Horn of Casper, WY; grandchildren, Alexandria (Nic)Watts, Milton Crawford, Gwen Crawford, Tanner Frymire, Savanna Frymire, all of Riverton, WY, Emma Boyd and Isaac Pinheria of Westtown, NY, and Liam Boyd of New York City, NY; brothers, Frank (Beth) Luers and Gary (Gerri) Luers both of Casper; brother-in-law, Phillip (Karen) Boyd of Coos Bay, OR; and nieces and nephews in Wyoming, Colorado, Arizona, and Oregon.

She was preceded in death by her father, Frank Luers in 2002 and mother, Esther Luers in 2014; husband, Maurice Boyd in 2008; and sister, Brenda Hundertfund in 1994.

Memorials may be made to the Rocky Mountain Chapter of Cystic Fibrosis Foundation in care of Davis Funeral Home, 2203 West Main Street, Riverton, WY 82501.

On-line condolences may be made to the family at www.TheDavisFuneralHome.com.

Services under the direction of Davis Funeral Home.