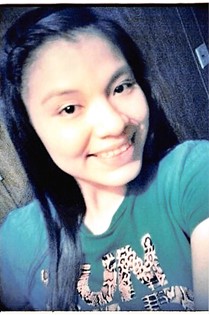 Latisha Monroe
Jan 26, 1995 - Dec 13, 2016
Latisha Monroe, 21, of Riverton died on Tuesday, December 13, 2016, in Gillette while visiting relatives. A rosary and wake will be held at 7:00 pm on Thursday, December 22, 2016, at the Great Plains Hall. The funeral service will be at 10:00 am on Friday, December 23, 2016, at the Great Plains Hall with burial at the Arapaho Catholic Cemetery at St. Stephens.

Latisha Larae Monroe was born on January 26, 1995 in Riverton, WY to Joey Twiss and Rhonda Monroe. She lived on the Wind River Reservation most of her life. She attended school at St. Stephen's and Arapaho Charter.

She was baptized into the Catholic faith.

She worked at Walmart and Kentucky Fried Chicken as a cashier.

She loved being with her children, Traycen, Amani, and Aubriella. She enjoyed spending time with her mother, brother, Russell, nephew, Kashis, and niece, Kalia.

She is survived by son, Traycen Christian; daughters, Amani and Aubriella Moss; mother, Rhonda Monroe; father, Joey Twiss; brothers, Russell Oldman, Jr., Jonathan, Jonae, Jamison Spoonhunter, and Curtis Oldman; sisters, Ranell Oldman, Marcel Oldman, Merle Oldman, Summer Oldman, and Misty Duran; nephew, Kashis Glenmore; niece, Khalia Quiver-Whiteplume; aunts, Lorenza Monroe, Valerie Means, Zelda and Zandra Running Bear, Tina and Lana Grass, Jeanette IronHorse, Ashley IronHorse, Kaylah IronHorse, Emily IronHorse, Jamie LooksTwice, Tonya, Michelle, and Sherry Twiss, and Cheryl Oldman; uncles, Thomas Twiss, Cody Grass, and Darrel Espenoiza; great grandfathers, Herman Monroe, Wesley Monroe, Sr., Buddy Oldman, Wayne Brown, Paul Hanway, and Darrel Hanway; great grandmothers, Elvina Blackburn, Eva Mead, Flossie Brown, Theresa Hanway, Darlene Lopez, Katherine Ridgely, and Patti Willow; grandmothers, Bunny Monroe, Theda Monroe, June Friday, Lou Oldman, and Benita Smith; and grandfathers, Steven M. Oldman, Virgil Oldman, Leo Monroe, Sr., Virgil Monroe, Stoney Monroe, Wesley Monroe, Jr., Curtis Oldman, Sr., and Steven Charles Oldman.

She was preceded in death by grandmother, Roylene LooksTwice; grandfather, Thomas Twiss, Sr.; uncle, Robert RunningBear, and relatives, Larry and Maria Oldman, Russell Oldman, Sr., Rueben Jenkins, and Branden Means Jenkins.

On-line condolences may be made to the family at www.TheDavisFuneralHome.com.

Services under the direction of Davis Funeral Home.