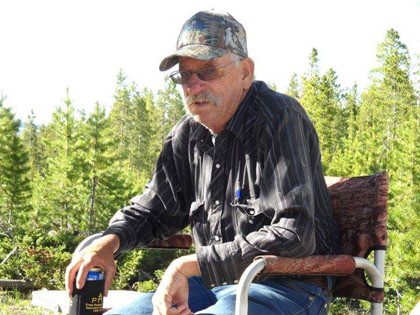 Chester "Guy" Murphy
Dec 27, 1951 - Apr 8, 2017
Chester "Guy" Murphy, 65, of Riverton, died at his home on Saturday, April 8, 2017. A Celebration of Life will be held on Friday, April 14, 2017, at his home starting at 2:00 pm. A memorial service will be held at a later date in Big Piney.

Chester Carl Murphy was born on December 27, 1951 in Kemmerer, WY to Richard Carl and Idonna Ruth (Davis) Murphy. He grew up in Marbleton, WY and attended school in Big Piney. He graduated from high school with the class of 1971.

In Burley, ID on January 19, 1972, he married Tina Gae Guyette. They would have two children before later divorcing.

In 1974 he moved to Riverton, WY from Marbleton and made it his forever home. He worked for Bonsell Motor's for 25 years before they closed. He then opened his own business, Murphy's Auto Repair, in 1991. He went into the oil and gas industry as a Lease Operator in 2002 and continued in the field until he retired in 2014.

He was a past member of the Riverton Eagles.

He enjoyed cars, camping, fishing, and being with family.

He is survived by his son, Jerold "Jerry" Carl Murphy and his companion, Becca Kolbe of Riverton; daughter, April Gae Woodward and husband, Alan of Riverton; grandchildren, Hannah, Danyka, Ashlynn, Braeson and Alexys; brothers, William Murphy and wife Sonya and Jimmy Murphy; sisters, Idonna Boesiger, Frances Robinson and husband, Jim, and LaRae Anderson and husband, Jack; ex-wife, Tina Sloan; and numerous nieces and nephews.

He was preceded in death by his parents, Richard and Idonna Murphy and his sister RaNae Tiensvold.

On-line condolences may be made to the family at www.TheDavisFuneralHome.com.

Arrangements under the direction of Davis Funeral Home.