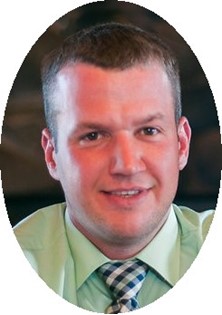 Matthew "Matt" Morin
Mar 8, 1988 - Apr 14, 2017
Matthew "Matt" Morin, 29, of Riverton, Wyoming died Friday, April 14, 2017 as the result of a vehicle accident. A memorial service will be 11:00 a.m., Saturday, April 22, 2017 at the Catalyst Church, 100 Raceway Road, Jericho, Vermont 05465

Matthew Michel Morin was born March 10, 1988 in Burlington, Vermont to Michel and Sherri (Bean) Morin. He grew up in Vermont graduated from Mount Mansfield Union High School in Jericho, Vermont. He moved to Fremont County, Wyoming in 2012 and resided in Riverton.

On June 18, 2016 he married Kaitlin Laney (Filipek) in Dubois, Wyoming

Matt's family said he had a passion for hunting and the outdoors. He enjoyed riding and training horses, hunting with his coonhound, Daisy, competing in ranch bronc rodeos, and spending time with his wife, friends, and family. Most of all, Matt valued his time in elk camp each fall. He also attended Cowboy Church with Pastor Bill Trollinger.

Matt worked towards his dream of becoming an outfitter by guiding elk hunts each fall for Bear Basin Adventures. Between hunting seasons, Matt worked as an electrician with Intermountain Electric and as a wrangler for various ranches.

He is survived by his wife, Kaitlin of Riverton, Wy; his parents, Michel and Sherri Morin of Underhill, VT; grandparent, Frances Bean of Milton, VT; and his brother, Joshua Morin of Underhill, VT.

On-line condolences for the family may be made at TheDavisFuneralHome.com.