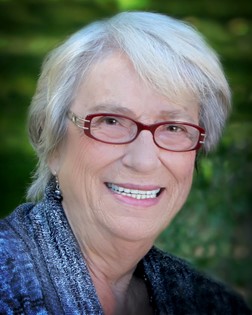 Betty Malicki
Oct 26, 1936 - May 28, 2017
Betty J. Malicki, 80, of Riverton died at her home on May 28 surrounded by her family. A rosary will be recited at Davis Funeral Home on May 31 at 7:00 p.m. A memorial service will be held at 10:00am on Thursday, June 1 at St. Margaret's Catholic Church. Interment will follow at Mountain View Cemetery.



Betty Jane Berger was born on October 26, 1936 in Richardton, North Dakota to Steve and Barbara (Kainz) Berger. She grew up in the Richardton area attending grade school at Germania #4, a one room school house. She graduated from St. Mary's High School.



She was baptized into the Catholic faith and was a faithful member of St. Margaret's Catholic Church. She participated in the church choir, RCCW, was a CYO sponsor, and helped with funeral dinners.



On May 11, 1955 she married her husband of 62 years, Charles B. Malicki at St. Bernard's Church in Belfield, North Dakota. They moved to Riverton in 1959 and made it their permanent home where they raised their four children.



Betty worked for Mountain Bell, as a waitress, teacher's aide, contract worker for various oilfield service companies, and as a clerk for Amoco Production Company.



She was Co-Chair for the Big Horn Basin Children's Center Fund Raising (1979), a board member for the Abate Substance Abuse Project (2001), a Riverton City Council member (1995-98), on the Fix Our Roads Committee (2013-17), and a board member for the Riverton Senior Center (2015-17). She was recognized as Jaycees Mother of the Year (1974) and Youth Services of Fremont County Volunteer of the Year (1996).



When she was not raising her family, working or volunteering, she loved to travel. She lived in Kemmerer, Green River, Laramie, Greybull and Moorcroft, seeing most of Wyoming before moving to Riverton. She traveled all over the USA and visited 40 different countries. She enjoyed playing cards, bridge being her favorite, and reading histories and biographies.



Betty was known to say "No one enjoyed life more than I did", and she meant it.



She is survived by her husband, Charles Malicki; children Patrick C. Malicki, Peggy J. Carter, Stephanie K. Cecil, and Jeffrey C. Malicki; their spouses Mary Shafer-Malicki, Miles Johnson, and Billy P. Cecil II; sister Beverly Senn; and four grandchildren: Jackie, Kristin, Christian and Taylor.



She was preceded in death by her parents, Steve and Barbara Berger; son Joseph C. Malicki; and brother Dennis Berger.



Memorials in lieu of flowers may be made to Rainbow Acres (a residential community for disabled adults and Jeff Malicki's home) in care of Davis Funeral Home, 2203 West Main Street, Riverton, WY 82501.



On-line condolences may be made to the family at www.TheDavisFuneralHome.com.



Services under the direction of Davis Funeral Home.