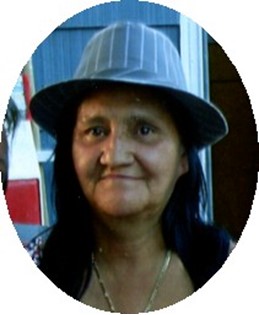 Lila Hursh
Nov 4, 1956 - Jun 13, 2017
Lila L. Hursh, 60, of Riverton died at her home on Tuesday, June 13, 2017. A memorial service will be held at 2:00 pm on Saturday, June 17, 2017, at Davis Funeral Home.

Lila Lee Frog was born on November 4, 1956 in Riverton, WY to Joe Manuel and Shelia Vada (Washakie) Jaure. She grew up in Riverton and attended the area schools.

She was baptized into the Catholic faith.

She worked as a manager for the Marriott Hotel Chain overseeing their food service. With this job she traveled around the country. She moved back to Riverton in the early 1980's.

While in high school she was a cheerleader and baton twirler and continued to be able to twirl and do the splits until her passing. She enjoyed trying to teach her nieces the art of twirling and even if they didn't get it they sure had fun. Her family said that whenever she was asked how she was doing she always replied "fine as frog hair", that was just her personality along with being a social butterfly who loved her beer. She also loved spending time with her family and friends and was always willing to help anyone in any way she could.

For the last few years she was disabled and lived near her nephew and his family whom took care of her. The family said the Casey Jaure and his wife, Angie were so wonderful taking care of her and that their children, Faith, Gabi, Shyla, and Carmen were just like grandchildren to her.

She is survived by her daughter, Heide Hobson of Idaho; son, Richard Hursh; brothers, Dewi Jaure, Joe Jaure, Eddie Abeyta, Ted Abeyta, Monte Jaure, Mario Jaure, Tony Herrera, and John B. Herrera; sisters, Linda McIntyre and Yolanda Fletcher; numerous grandchildren; close nephews, Casey Jaure, Levon Jaure, and David Burt; and numerous nieces, nephews, and extended family members.

She was preceded in death by her mother, Sheila Abeyta; son, David Oliver Hursh; brother, Jesse Jaure; and step-father, Ed Abeyta.

On-line condolences may be made to the family at www.TheDavisFuneralHome.com. Services under the direction of Davis Funeral Home.