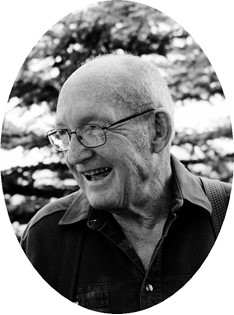 Fred Turner
Jun 14, 1942 - Jun 16, 2017

Fred Turner, 75, of Riverton died peacefully at his home on Friday, June 16, 2017. A viewing will held on Friday June 23, 2017, from 5:00 pm to 7:00 pm at Davis Funeral Home. The funeral service will be held at 2:00 pm on Saturday, June 24, 2017, at the United Baptist Church in Riverton. Interment will be at Mountain View Cemetery with full military rites.

William Fred Turner was born on June 14, 1942 in Jackson, WY to Fred Eugene and Betty Rebecca (Frazier) Turner. He grew up in Pavillion, WY with his brother, Bob. He graduated from Pavillion High School with the class of 1962.

He was baptized into the Baptist faith and was a member of United Baptist Church in Riverton.

Shortly after graduation he enlisted in the U.S. Navy and served in the Vietnam War. He was honorably discharged in 1966. He studied Medical Technology while in the Navy.

On May 9, 1964 he married his wife of 53 years, Mary Estelle DeVoe in San Diego, CA.

He was a Medical Technologist in California, Nebraska, Colorado, and New Mexico before moving back to Wyoming. He retired in 2007 from Riverton Memorial Hospital.

He was a Jaycee while living in Nebraska, and a member of the Lions Club in New Mexico.

He enjoyed gardening, trimming trees, and most of all spending time with family.

He is survived by his wife, Mary Turner; daughter, Tanya Olsen and husband, Jim; son Tim Turner and wife, Camille; brother, Bob Turner; six grandchildren, two great grandchildren, uncle, Tex Frazier and adored cousin, Ralph Turner.

He was preceded in death by his parents, Fred and Betty Turner; and daughter, Tammy Turner.

In lieu of flowers, the family asks that donations be made to the United Baptist Church in care of Davis Funeral Home, 2203 West Main Street, Riverton, WY 82501 or to the Alzheimer's Association, Wyoming Chapter, http://www.alz.org/wyoming/ or 2232 Dell Range Boulevard, Suite 220 Cheyenne, WY 82009

On-line condolences may be made to the family at www.TheDavisFuneralHome.com.

Services under the direction of Davis Funeral Home.