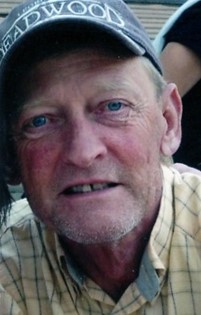 Robert "Bob" Hehr
Jan 30, 1951 - Aug 25, 2017

Robert "Bob" Hehr 66 of Riverton passed away Friday August 25, 2017 at Sage West Hospital Riverton. A Celebration of Life will be held Saturday11:00 on Friday September 22, 2017 at Brooks Lake.

Bob the son of Adolph "Fred" Hehr and Frances Mae (Schmidt) was born in Casper, WY January 30, 1951. After graduating Kelly Walsh High School in 1969 he enlisted in the US Air Force, serving from 1969 - 1974, being honorably discharged as Sgt E4 specializing as a "Weapons Maintenance Specialist Explosive Operator". While in the Air Force he married JoAnn (Jo) Hackleman March 2, 1973 at Eglin Air Force Base in Ft. Walton Beach, FL. In 1975 they purchased the Yellowstone Motel & Service Station in Dubois, WY with his parents. Together they ran the business for 9 years. Bob worked for WyDot for 32 years, 20 of those years were in Dubois as a Maintenance worker. He retired in 2010 from WyDot in Shoshoni as Foreman. While in Dubois he was an EMT from 1977-1990.

He was his children's biggest fan, whether it was watching his daughter's volleyball, and basketball games or traveling with his son for Special Olympics. He was always there for them. As the kids grew up taking them fishing, camping and just hanging out with them was his favorite hobby. Bob loved fishing and looked forward to his annual fishing trip with his brother Kenny to Port Mansfield, TX. He loved watching Wyoming football and basketball, and enjoyed teasing his son-in-law Mario about being a Seattle Seahawk fan. (Go Seahawks) The apple of his eye arrived 6 years ago when he became a grandpa "papa" to his beautiful granddaughter Madison. She had him wrapped around her little finger and he loved every minute of it. He instilled his love of reading in Madison after he took her to the library to get her her first library card and book.

He is survived by his wife Jo of Riverton; son Ryan Hehr of Riverton; daughter, Courtnie Mills and husband Mario and their daughter Madison of Riverton; brothers Ken Hehr and wife Sally of League City, TX, Gary Hehr and wife Rebecca of Casper; sister Linda Walters and husband Chuck of Casper; sister-in-law, Sally Tuttle and husband Tom of Casper; Uncle and Aunt, Bill and Ruth Schmidt. His extended family Mike Butler and wife Val of Casper, Carolyn Hinds and husband Phil of Casper, numerous nieces and nephews and great-nieces and nephews. He was preceded in death by his parents; brother, Keith at birth; mother and father in law Kathleen and Smokey Morris.

Memorials may be made to American Diabetes Association in care of Davis Funeral Home, 2203 West Main Street, Riverton, WY 82501.

On-line condolences may be made to the family at www.TheDavisFuneralHome.com.