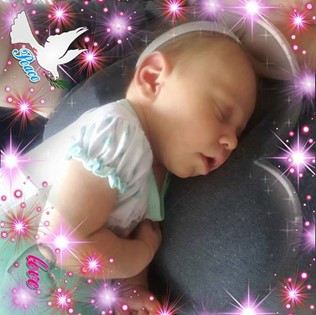 Raelyn Vertolli
Jul 26, 2017 - Dec 3, 2017
Raelyn Vertolli, 5 months, passed away at her home on Sunday, December 3, 2017. Services will be held at a later date.

Raelyn Megan Vertolli was born on July 26, 2017 in Rawlins, WY to Andrew Edward and Andrea Dawn Vertolli. The family had just recently moved to Riverton.

Her family said she was a happy baby always smiling and loved being around her big sister, Natalie. She was scooting around and laughing, which sound like a "little sqeek".

She is survived by her parents, Andrew and Andrea Vertolli; sister, Natalie Vertolli; grandparents, Leann and Joe Langenderfer, Marion Sailors, Delana Garton, and Tom Garton; great grandparents, Ruth Schrader, Lorraine Rega, Barbara and John Langenderfer, and Harvey Sailors; great uncle, Herbert Schrader, Jr; and aunts and uncles, Trysta Graham, Kristopher Ebner, Jeffery Schadow, Bryan and Lace Fox, Talia Russell, Michayla Sailors, Mason Sailors, Nathaniel Sailors, Adam and Sara Hovelson, and Amie Robinson.

She was preceded in death by her great grandparents, Herbert Schrader, Delmar Neill, and Shirley Sailors.

On-line condolences may be made to the family at www.TheDavisFuneralHome.com.

Arrangements under the direction of Davis Funeral Home.