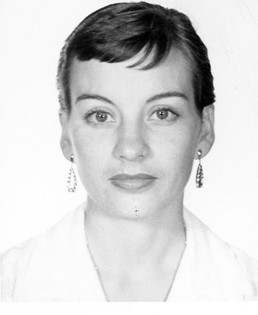 Janet Willy
Jun 27, 1931 - Dec 4, 2017
Janet Willy, 86, of Riverton died Monday, December 4, 2017 at the Wind River Rehab and Wellness. According to her wishes cremation has taken place with inurnment at Mountain View Cemetery. Private family services will be 11:00 a.m., Saturday, May 12, 2018 at Mountain View Cemetery.

Janet Jane Foster was born June 27, 1931 in Litchfield, Nebraska to Hugh Vern and Mildred G. (Cordell) Foster. At the age of two she moved to Riverton graduating Riverton High School in 1949. After graduation, she moved to Casper and was a secretary for Standard Oil Co.

On September 20th, 1950 she married Donald Lee Willy in Casper, Wyoming. The couple lived in Casper, where their children were born. They moved to Billings MT for a short time before Donald was transferred to Venezuela in 1955, working for Mobile Oil as an accountant. In 1959, they moved back to Casper. The majority of her life was a homemaker, 4H leader, and many hobbies on the side. Together the couple raised Quarter horses, which they trained for show and cutting competitions. In 2004 the couple moved to Bridgeport, NE to live with family. She moved to the Midvale, Pavillion, WY area, in 2013, with her family.

While living in Nebraska, Janet was a member of the Red Hat Ladies Society, the Bridgeport Garden Club, and the Redington Homemakers Club.

Her family said she was an avid reader always found with a book in her hand; she enjoyed all animals, gardening, crafting, bird watching, and loved taking care of her grandkids and great grandkids, and raising horses. Janet enjoyed doing the ground work training with the horses, while her husband rode and trained them for cutting. Often she would teach kids how to ride horses, in exchange for stable work.

She is survived by her son, Jon (Nancy) Willy of Casper and children, Shawna (Eric) Black, Nicole Willy, and Janay Willy; daughter, Janna (Lon) Timberman of Pavillion and their three children, Chris (Lucinda) Timberman, Kelly Timberman, Zeb (Mindy) Timberman; eleven great grandchildren; two great great grandchildren; her twin sister, Joyce DePaolo of South Dakota; and sister-in-law, Shirlee Willy of Casper, and many nieces and nephews.

She was preceded in death by her parents, Hugh and Mildred; her husband, Donald; infant brother, Melvin; two brothers, Marvin and Larry; and two sisters, Maxine Schamber and Dona Pince

Memorials may be made to the 4 Horses Home Services, in Riverton, in care of Davis Funeral Home, 2203 West Main Street, Riverton, WY 82501.

On-line condolences may be made to the family at www.TheDavisFuneralHome.com

Services are under the direction of the Davis Funeral Home.