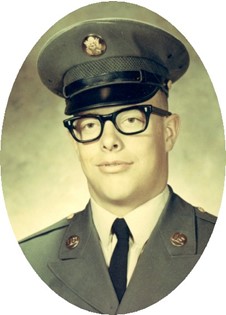 William Francis McKinney
Aug 16, 1950 - Dec 22, 2017

William Francis McKinney, 67, of Casper, formally of Riverton, passed away on Friday, December 22, 2017, at the Shepherd of the Valley in Casper. A memorial service will be held at Davis Funeral Home on Friday, January 5, 2018, at 2:00 pm with Pastor Dale Adams of the Lighthouse Baptist Church officiating. Inurnment will follow at Mountain View Cemetery.

William Francis McKinney was born on August 16, 1950 in Riverton, WY to William Sterling and Lois Claire (Isaac) McKinney. He attended schools in Riverton and graduated with the class of 1969 from Riverton High School.

After high school he served in the U. S. Army during the Vietnam War. He was honorably discharged and returned to Riverton.

He worked for Lucky Mac Mines at Gas Hills for 23 years before moving to Casper. He worked for Flying J as the Maintenance Manager for over 20 years before retiring.

He is survived by his sister, Shirley Spurlin of Casper; brother, Harold McKinney and wife, Lisa of Laramie; and numerous nieces and nephews.

He was preceded in death by his parents, William and Lois; sister, Mary Wise; and nephew, Robert Wise.

On-line condolences may be made to the family at www.TheDavisFuneralHome.com.

Services under the direction of the Davis Funeral Home.