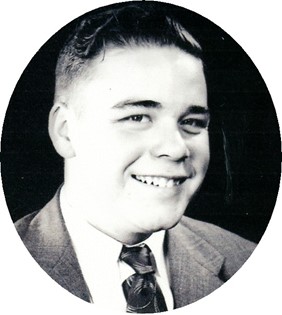 Joseph "Joe" Crail
Nov 17, 1931 - Jan 14, 2018
Graveside services for Joseph "Joe" Arlo Crail, 86, will be held 10:00 a.m., Monday January 22, 2018 at Mount Hope Cemetery in Lander, Wyoming. Visitation will be held Sunday, January 21st at Davis Funeral Home in Riverton, WY from 4:00 until 6:00 p.m.

Mr. Crail passed away on January 14, 2018 at Sagewest Hospital in Riverton, WY.

He was born on November 17, 1931 in Hiland, Wyoming, son of Robert W. and Veata Mae "Dot" (Hymer) Crail. He graduated from Lander Valley High School.

In April of 2000, Joe married Leah DeLano Heathman in Tulsa, Oklahoma.

Joe served as a Corporal in the National Guard. He also worked as an Electrician, Logger, and was a Truck Driver working for Bill and Kathy Koenig Trucking in Dubois, WY.

Mr. Crail enjoyed hunting, fishing, camping and shooting mice with a B.B. Gun in his house.

Survivors include his wife, Leah Heathman Crail of Riverton; daughters, Gail L. (David) Brown and Janis S. (Anthony) Austin; 6 grandchildren, 10 great grandchildren and 2 great, great grandchildren; sister, Mary Ann Homec.

He was preceded in death by his parents, his first wife, Carolyn J. Crail; son, Joe Crail, Jr.; sisters, Henrietta, Ruby and Cecilia; brother, Bob Crail; brother-in-law, Albert Homec.

On-line condolences may be made to the family at www.TheDavisFuneralHome.com.

Services are under the direction of Davis Funeral Home.